Back to Blog
How the Kount, Dresage, J3PO and Kaelin Ellis use RC-20 Retro Color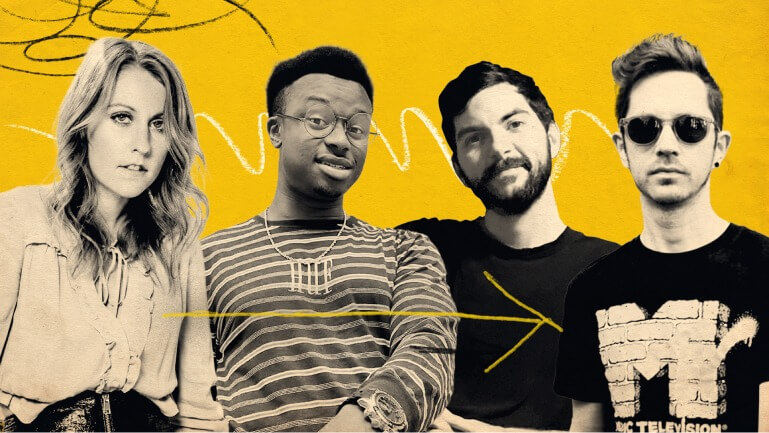 Ever wondered how the most inspiring producers use RC-20 Retro Color in their workflow? Follow along as The Kount, Kaeln Ellis, Dresage, and J3PO pass a beat along and build on each other's work.
No one's got feel and pocket like Toronto's finest, The Kount. Hear him share his secret RC-20 workflow tips as he builds the drum beat for this collab, using a combination of in-the-box programming and recorded foley. Kaelin Ellis then adds a grooving bassline and some textures, detailing how he spices up all parts of his mixes with the different modules in RC-20.
J3PO details how he records and processes his signature keys and pads, and indie pop producer marvel and singer extraordinaire Dresage finishes with her infectious vocals, spilling the beans on her intricate vocal chain and stacking techniques.
Check out the video below for an in-depth look into each producer's creative process, and see how they created tasteful timbres and a sense of cohesion across their contributions using RC-20 Retro Color.
Try or buy RC-20 Retro Color, or Rent-to-own at a low monthly fee via Splice Rent-to-own.