RC-20 Retro Color
Quickly add character and analog warmth to any track or mix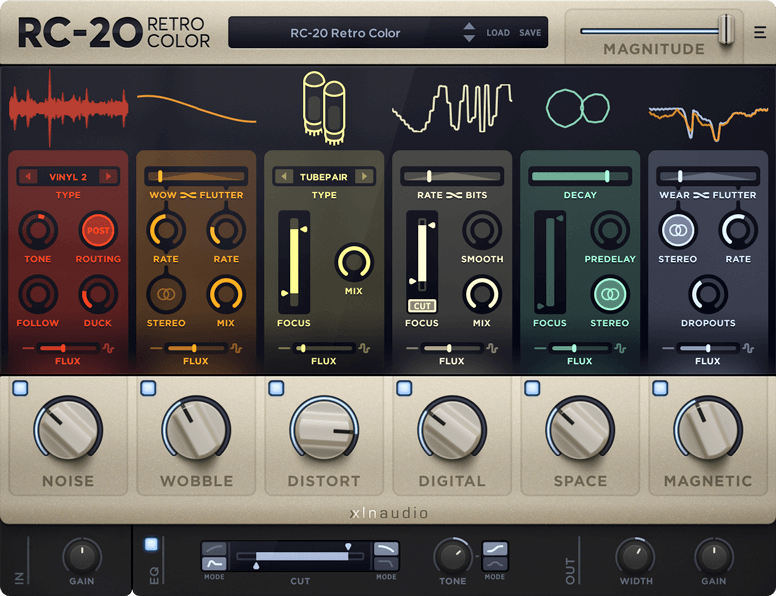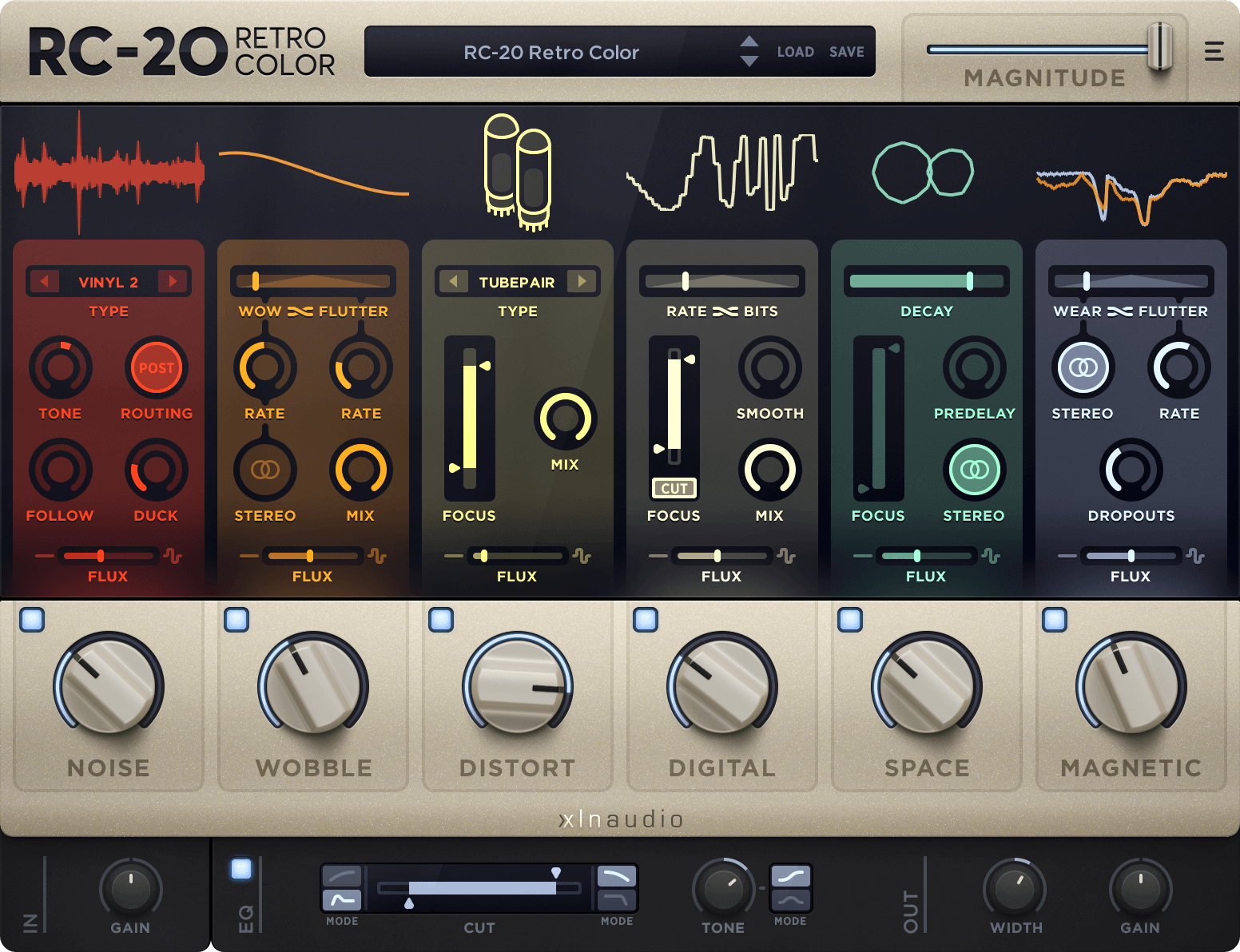 RC-20 Retro Color is a creative effect plugin that easily recreates the warm feeling of vintage recording equipment. It adds life and texture to any recording, and also works perfectly in any modern production setting.
RC-20 Retro Color's 6 effect modules work great on their own or together

Noise Generator
Add life and texture with one of RC-20's many noise types, from subtle vinyl crackle and tape hiss to ambient studio noise, electric circuit hum and stompbox static noise.

Wobble & Flutter
Wobble adds pitch inconsistencies associated with unstable playback on analog gear, like vinyl record players and tape machines.

Saturation & Distortion
Add everything from mild saturation to raging fuzz with one of RC-20's many distortion types.

Degrader & Bitcrusher
Recreate the sound of vintage digital gear like old-school samplers, and the unmistakable way limited sample rates and bit rate reduction color sound.

Reverb
Add depth and width to your tracks with RC-20's tailored reverb module.

Volume Drops
Reproduce the wear, tear and volume loss associated with recording and playback on tape and tape recorders.
Easily scale all of RC-20's effect modules and controls
with a single slider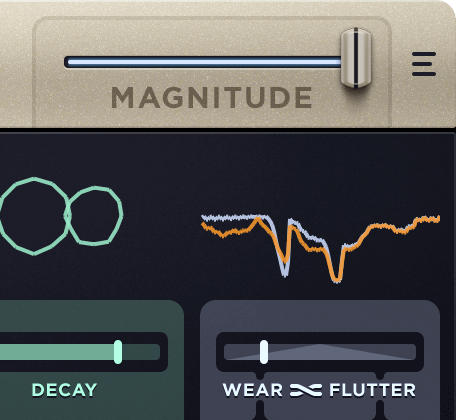 Dial-in the perfect amount of your effects, or quickly create intros, outros, drops and transitions to take your mix to the next level.
Presets for any track or mix
RC-20's tailor made presets for drums, keys, guitars, bass, full mixes and post-production let you get to work right away.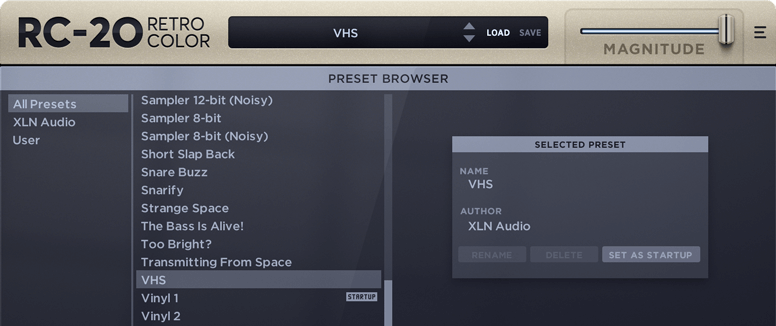 "RC-20 Retro Color is perfect for me to bring all my new sounds into a vintage feel"
"This is amazing. It's what I've been looking for to add character to tracks."
Michael Tuller (composer/engineer for Nine Inch Nails, The Social Network, Mr. Robot)
Windows
Windows 7, 8, 10, 11 (64-bit)
Internet connection (during installation)
Formats
VST, AU, AAX (64-bit)
Hosts
This product should run on any host supporting 64-bit VST, AU, or AAX plugins. XLN Audio actively tests on the host applications listed below:
Ableton Live 10 or later
Apple Logic Pro 10
Avid Pro Tools 11 or later (Pro Tools First is not supported)
Cakewalk by Bandlab
FL Studio 20 or later
Propellerhead Reason 9.5 or later
Reaper 5 or later
Steinberg Cubase 8 or later