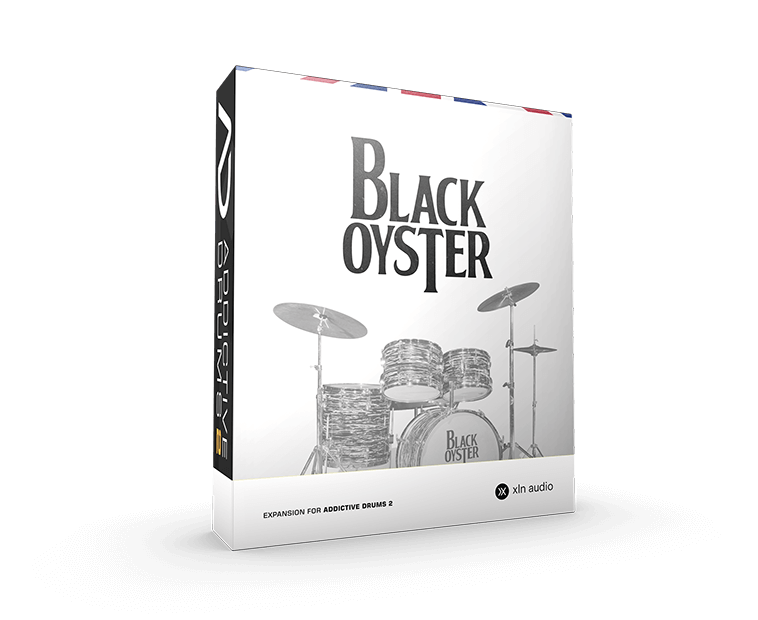 Black Oyster
The Sound of 60s Pop
Authentic early '60s Ludwig Black Oyster Kit
Warm 3-ply medium tom shells with coated heads for resonance
Great for that early '60s pop sound, Motown, or psychedelic rock
The studio
Soundtrade Studios
Stockholm
Recorded clean and clear in the large room at Soundtrade Studios Studio 301 in Stockholm, famed for its sheer size and great acoustics, with a range of additional presets which can be tweaked to get this kit sounding exactly how you like.
Enhance the '60s vibe using Addictive Drums' post production features; making the drums mono, panning them all the way to one side and putting the percussion on the other, EQ the reverb, the sky's the limit.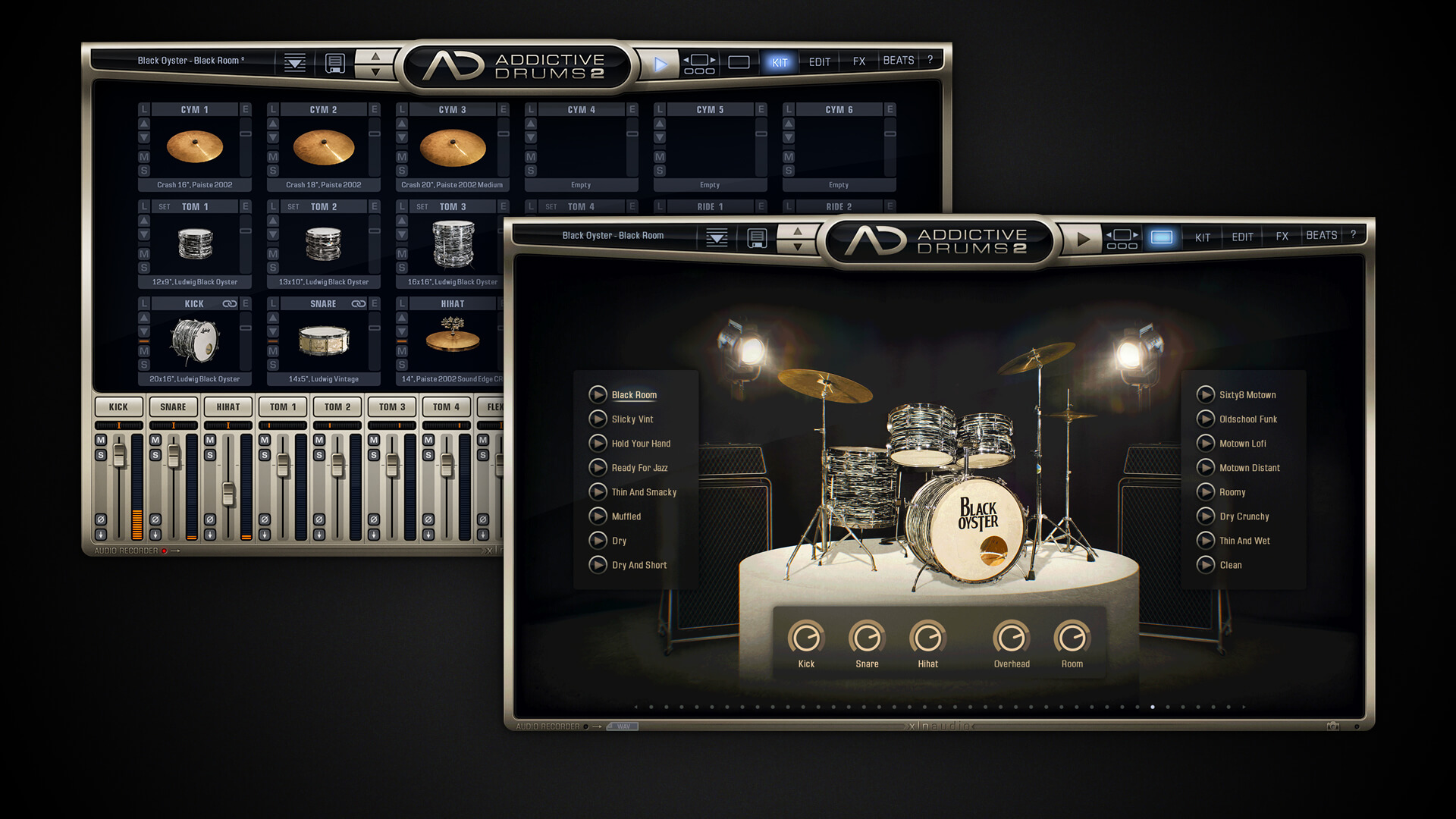 Vintage Kit - Ludwig Black Oyster
Very few drum kits can be said to have changed the history of music, but in 1964, when the freshly arrived Beatles appeared on the Ed Sullivan show, with Ringo playing a Ludwig Black Oyster Pearl Drum set, future garage bands across america pricked up their ears, saved up their dollars, and Ludwig was soon having to run 3 shifts a day to keep up with production.
This authentic vintage kit sounds even better today, the shells having lost all of their water content, and been topped off with a full set of coated heads, giving extra resonance for that authentic early '60s pop sound. This ADpak is versatile enough to sit perfectly in the pocket when applied to Motown and later '60s Psychedelic Rock.
Ludwig Black Oyster Vintage 20x16"

Ludwig Vintage 14x5"

Paiste 2002 Sound Edge 14"

Paiste 2002 Sound Edge 14"

Ludwig Double Brass

Meinl Steel Bell Medium HH

Ludwig Vintage Black Oyster 12x9"

Ludwig Vintage Black Oyster 13x10"

Ludwig Vintage Black Oyster 16x16"

Paiste 2002 18"

Paiste 2002 16"

Paiste 2002 Medium 20"

Meinl Byzance Dark 21"

Clap - 4 people
Kick:

20x16" Ludwig Black Oyster Vintage

Snare:
Toms:

12" Ludwig Black Oyster Vintage
13" Ludwig Black Oyster Vintage
16" Ludwig Black Oyster Vintage

Cymbals:

14" Paiste 2002 Hihat
14" Paiste 2002 Hihat with ching-ring
16" Paiste 2002 Crash
18" Paiste 2002 Crash
20" Paiste Medium Crash
21" Meinl Byzance Dark Ride

Extras:

Ludwig Double Brass Tambourine
Meinl Steel Bell Medium HH Cowbell