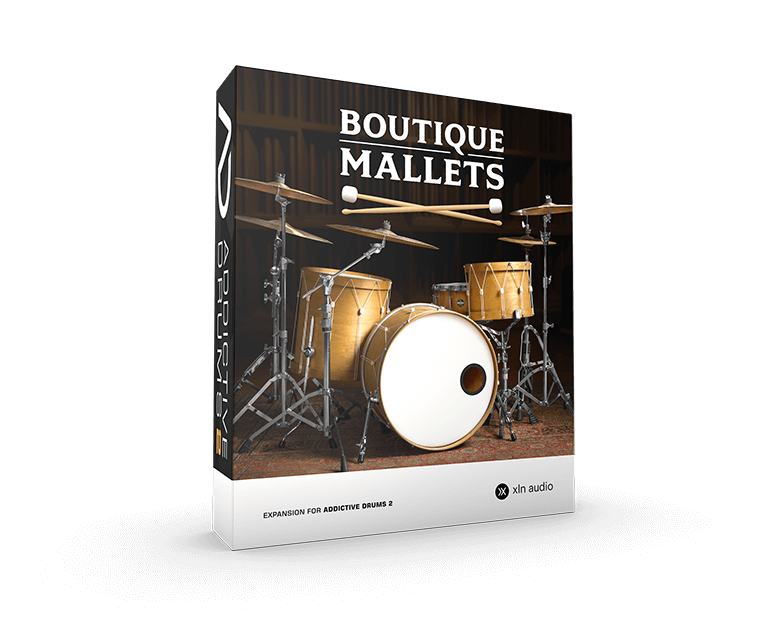 Boutique Mallets
Hand-crafted drums played with mallets
Hand crafted wooden drums, played with sticks and mallets
Warm, organic sound, just as nature intended
Atmospheric cymbal swells add texture and transition
The studio
Soundtrade Studios
Stockholm
A kit like this, hewn from the forest, needs some space around it, so we put it in the biggest one we could find. Soundtrade is Stockholm's oldest and largest surviving studio, and over the years everyone from ABBA to Childish Gambino have come here to take advantage of its massive 100 square metre studio 1 live room's world-class acoustics. Basically anything you put into this room sounds great, and this Wacco kit is no exception.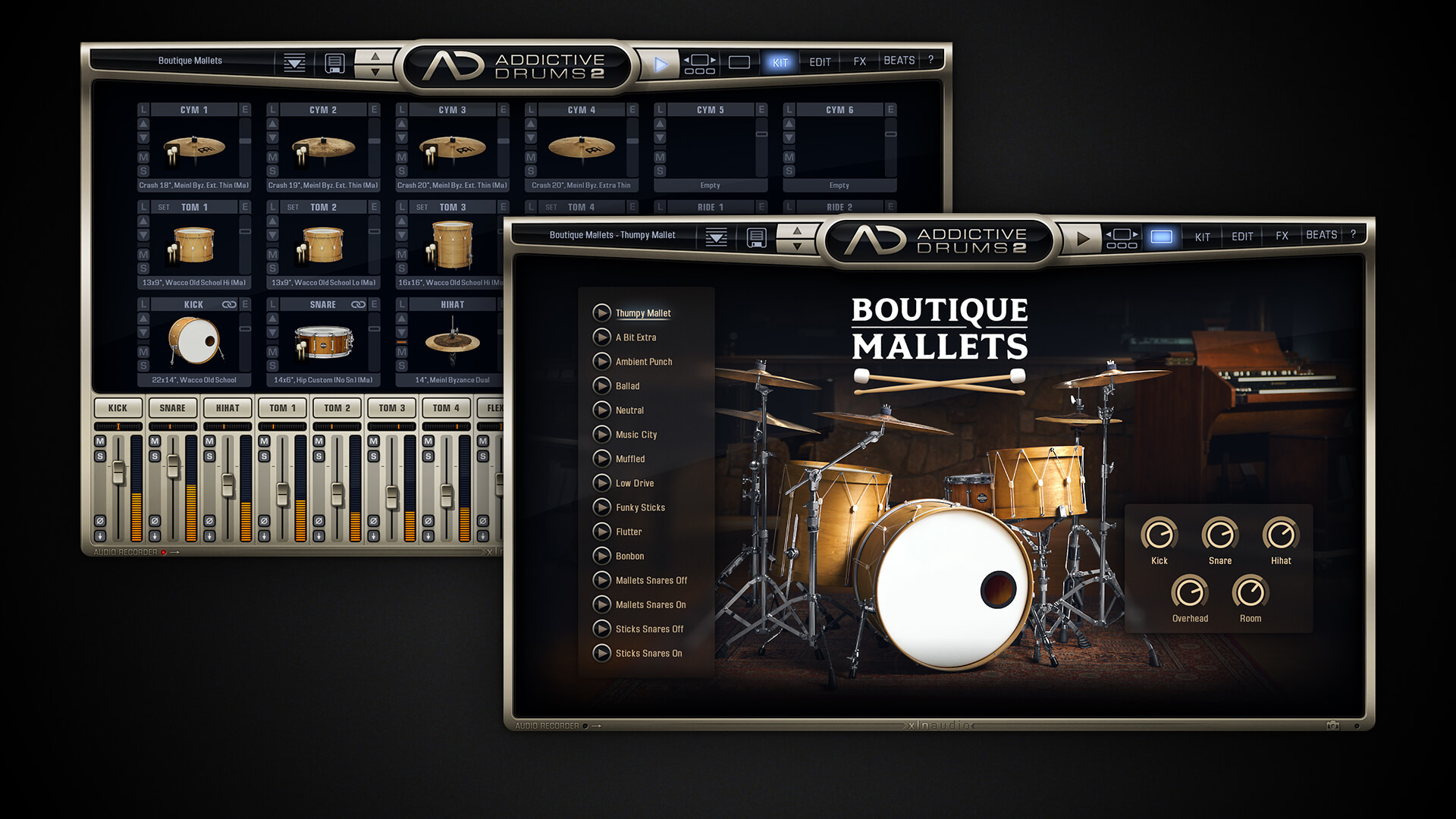 The Kit - a boutique Wacco
Take one look at this kit and you know it's going to sound different. Drums don't come a lot more organic than these Finnish beauties. Since 1998 Wacco have turned out beautiful wooden kicks, toms and snares (some literally carved out from single slices of tree), heat treated, beautifully finished with natural satin oil, and tuned to perfection with traditional rope-tensioned lugs to give a natural sound like no other. To finish it off, we paired the kit with dry cymbals from the Meinl Byzance series, trashy and low with a sandblasted smoothness. It's the kind attention to detail that shines through in the sound. Warm and natural, and as organic as the stuff it's made of. All the drums in this ADpak were played with both sticks and mallets, with atmospheric cymbal swells to swish you into a whole new direction. Soft and folky, deep and different. Whether you're writing a simple love song or a cinematic film score, this kit has the sounds to suit.
Wacco Old School 22x14"

Hip Custom Solid Stave Cherry Bubinga (w/o snare) 14x6"

Hip Custom Solid Stave Cherry Bubinga (w/o snare) 14x6"

Hip Custom Solid Stave Cherry Bubinga 14x6"

Hip Custom Solid Stave Cherry Bubinga 14x6"

Meinl Dual Hat (concept model) 14"

Wacco Old School High 13x9"

Wacco Old School High 13x9"

Wacco Old School Low 13x9"

Wacco Old School Low 13x9"

Wacco Old School High 16x16"

Wacco Old School High 16x16"

Wacco Old School Low 16x16"

Wacco Old School Low 16x16"

Meinl Byzance Extra Thin Hammered 18"

Meinl Byzance Extra Thin Hammered 19"

Meinl Byzance Extra Thin Hammered 20"

Meinl Byzance Extra Thin Hammered 20"

Meinl Byzance Transition Ride 21"

Meinl Claves
Kick:
Snares (Mallets & Sticks):

14x6" Hip Custom (Snares Off)
14x6" Hip Custom (Snares On)

Toms (Mallets & Sticks):

13x9" Wacco Old School (Tuned Hi)
13x9" Wacco Old School (Tuned Lo)
16x16" Wacco Old School (Tuned Hi)
16x16" Wacco Old School (Tuned Lo)

Cymbals:

14" Meinl Byzance Dual Hihat (Sticks)
18" Meinl Byzance Extra Thin (Mallets)
19" Meinl Byzance Extra Thin (Mallets)
20" Meinl Byzance Extra Thin (Mallets)
20" Meinl Byzance Extra Thin (Sticks)
21" Meinl Byzance Transition Ride (Mallets)

Extra: