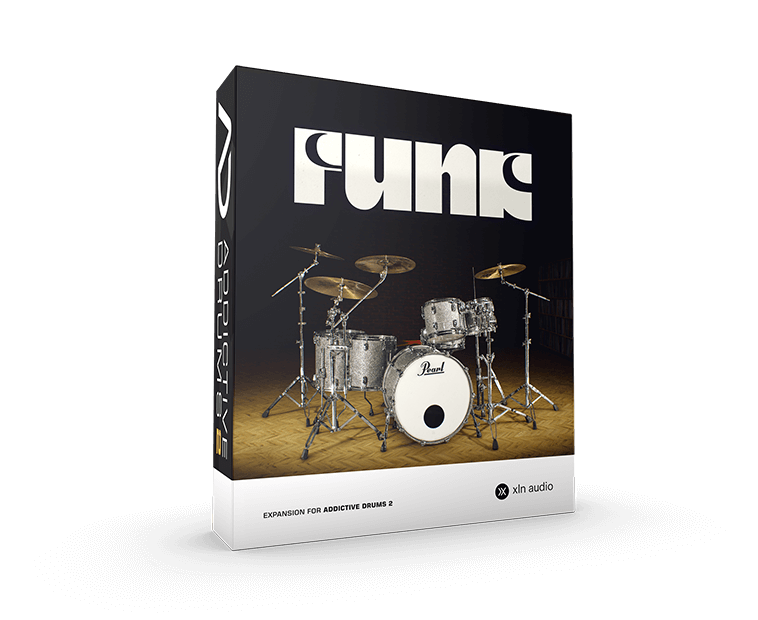 Funk
Lay down the boogie...
Pearl Reference kit - now with more cowbell!
Great for Funk, Jazz, or whatever else you want to put it on
Tighter than a mosquito's tweeter
The studio
Soundtrade Studios
Stockholm
Like all our ADpaks, this is really a marriage between a great kit and a great room, with the trained ear of the engineer as the priest. The Funk ADpak was recorded in Soundtrade's studio 301 in Stockholm, using Neumann, Telefunken, AKG and AEA microphones through Universal Audio preamps. We recorded the kit in the main live room of studio one, one of the largest rooms available in Stockholm, and made full use of its impressive acoustics, recording the room sound separately, meaning you can dial it up to go from a tight dry sound to big and loud whenever you need to.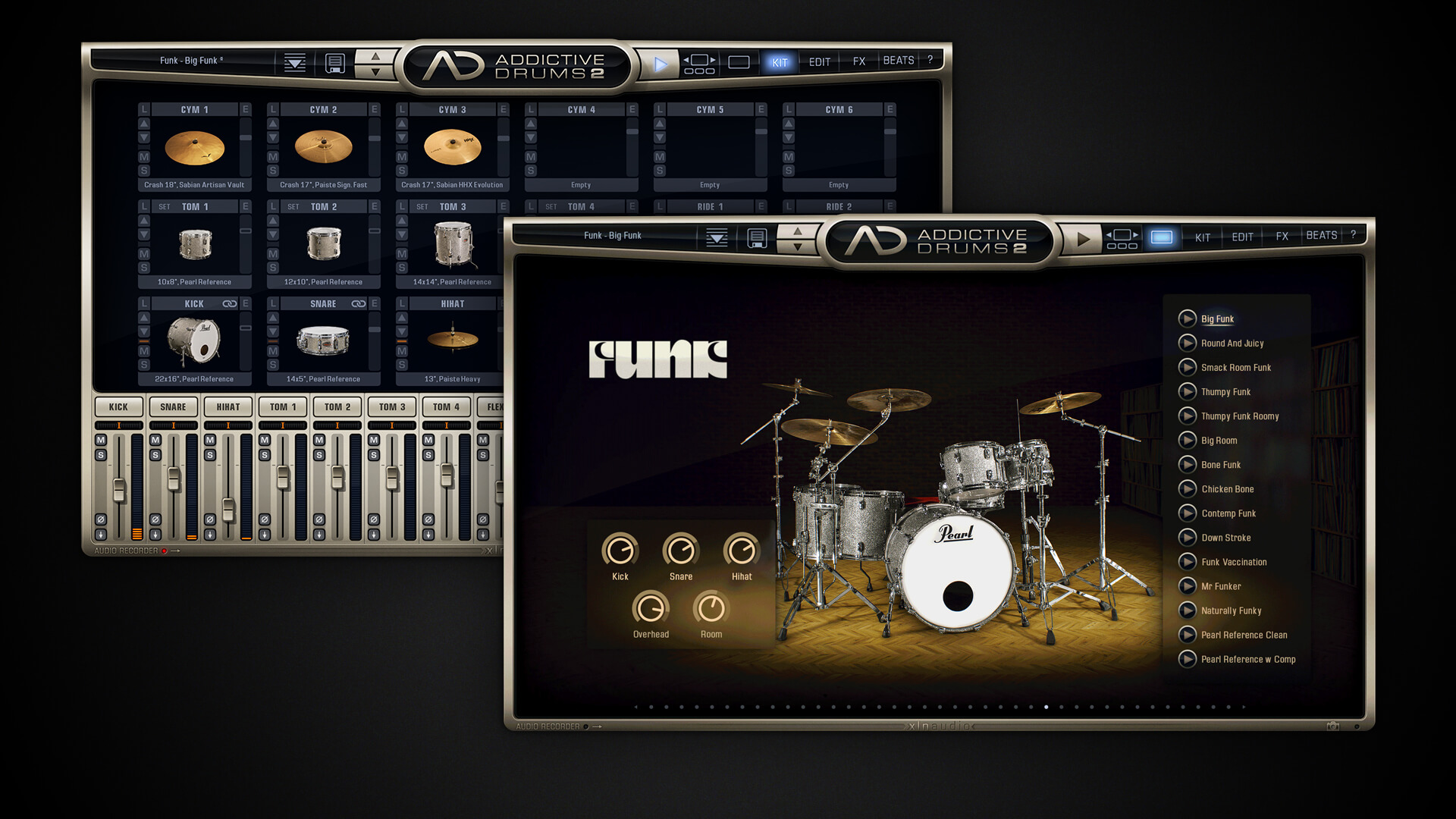 Custom Kit - Pearl Reference Kit
We built this funk kit around the Pearl Reference kit, a drum kit so meticulously put together that even famous taskmaster James Brown himself couldn't have found fault (though he'd probably have had two on stage just in case!). To perfect the sound, Pearl engineered and designed each drum individually. Depending on size and depth, each drum has its own unique thickness and combination of wood types for the ultimate sound and resonance. The result is one of the best sounding drum kits on the market, and the choice for many world renowned drummers including Chad Smith (Red Hot Chili Peppers) and Dennis Chambers (Santana).
We added some of the finest cymbals on the market from Sabian and Paiste, added a cowbell, for those times when you need more cowbell, and tuned it all up to sound fresher than a moist towelette. Never mind sampling old breaks, load up this ADpak and make yourself some new ones!
Pearl Reference 22x16"

Pearl Reference 14x5"

Paiste Heavy Hihat 13"

Latin Percussion Medium Bell

Pearl Reference 10x8"

Pearl Reference 12x10"

Pearl Reference 14x14"

Pearl Reference 16x16"

Sabian HHX Evolution 17"

Paiste Signature Fast 17"

Sabian Artisan Vault 18"

Sabian Artisan Light Ride 22"
Kick:
Snare:
Toms:

10x8" Pearl Reference
12x10" Pearl Reference
14x14" Pearl Reference
16x16" Pearl Reference

Cymbals:

13" Paiste Heavy Hihat
17" Paiste Signature Fast Crash
18" Sabian Artisan Vault Crash
22" Sabian HHX Evolution Crash
22" Sabian Artisan Light Ride

Extra: