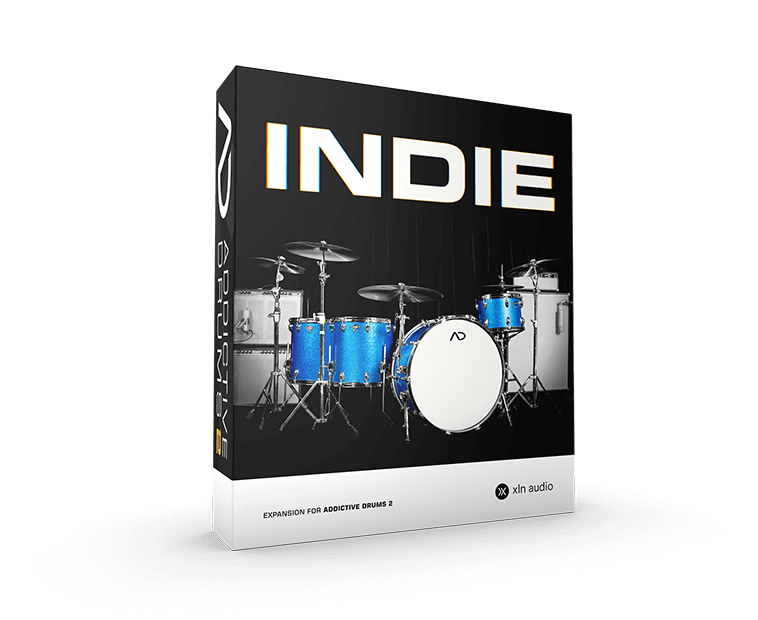 Indie
Classic kit. Vintage Mics. Analog Tape.
World class studio and drum kit
All vintage mics and preamps
Recorded on 2" tape
The studio
Svenska Grammofonstudion
Gothenburg
How do you get that warm beautiful analogue indie sound in a digital drum production software? You go proper old school:
First you take it to Svenska Grammofon Studion's warm, organic 120m2 live room, with 10m high walls covered in old fashioned oak tiles, giving the room the kind of short, rich decay that's perfect for drums.
Second, you enlist the help of their impressive collection of vintage gear, and if you want old school, Svenska Grammofon has a lot. From the outboard, and microphones to old Steinway uprights and rare Fender amps to Fairchild compressors and Pultec EQ's, every piece of equipment you normally only see emulated in a plugin, is there in real life.
Third, you run it through a beautiful old desk, and they don't come much more majestic than "The Queen", a Neve 8048 console with 1081, 1064 and 1073 preamps, that was once owned by Queen themselves, and which has been used by rock royalty like Led Zeppelin and The Rolling Stones.
Finally, you capture the beautiful sounds distilled through this process on a Studer A80 2" Tape Machine.
Is it really worth all that effort? If you want vibrant, organic, punchy and warm with just the right amount of grit. Yes it is. Drums on tape just sound better.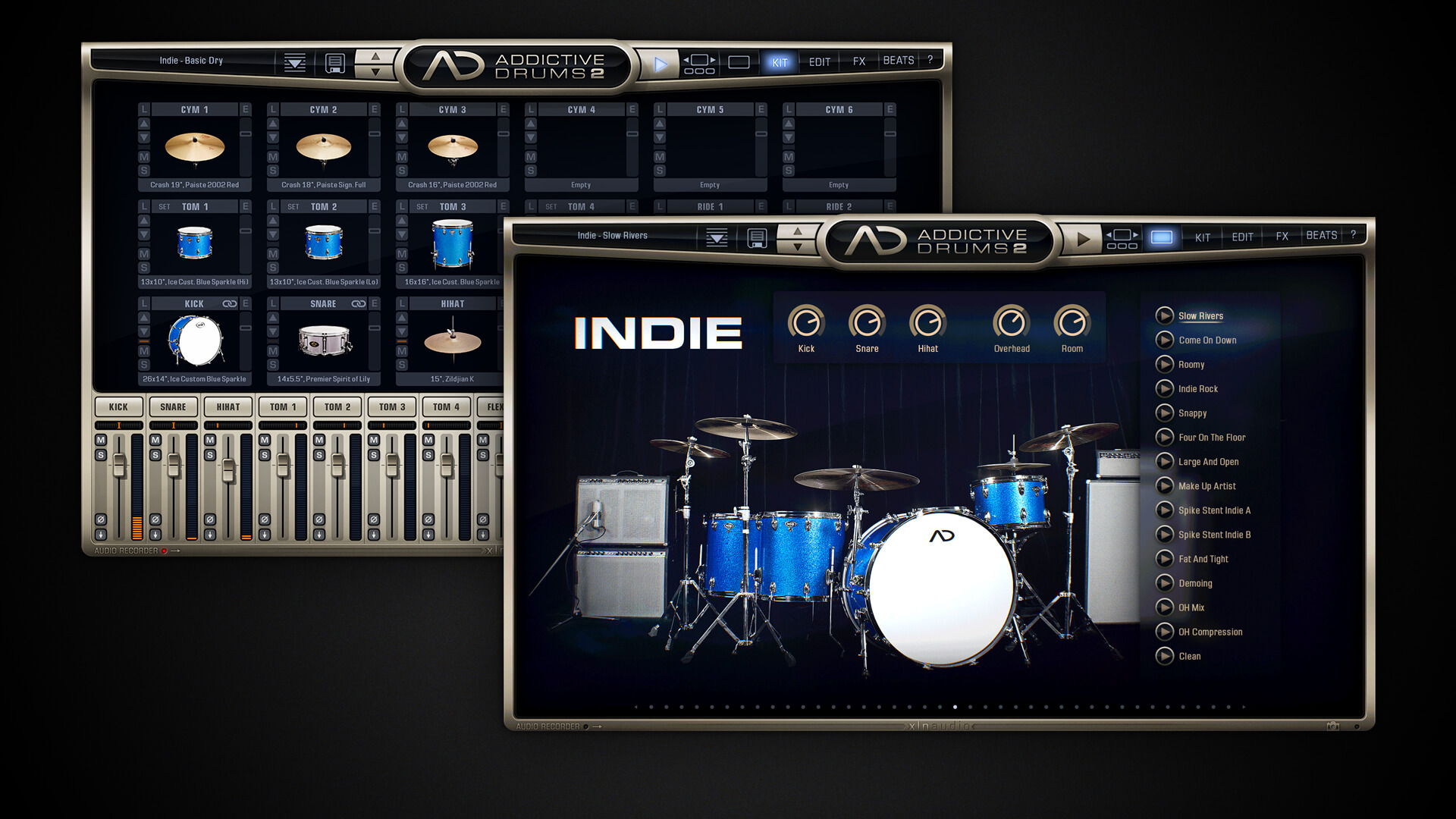 Custom kit - ICE Custom Shop
This hand made ICE Custom Shop modern vintage rock kit, with its fresh "old school" shells and vintage slingerland hardware didn't really need the blue sparkle paint job for you to know it was a cool character, you can hear it right away in the sound. We introduced it to a Premier Keith Moon signature snare "The Spirit of Lily", part of the rare 8 piece signature kit, and they got along just fine. After a lot of experiments, we found the Paiste 2002 and Signature series, and a vintage Zildjian K 15" hi hat made the perfect companions. But there's more to this ADpak than a really cool drum kit, the real magic happened when we warmed it up in the studio by running it through analogue tape.
ICE Custom Shop Blue Sparkle 26x14"

Premier Spirit of Lily 14x5.5"

Zildjian K 15"

Rhythm Tech Tamb

ICE Custom Shop Blue Sparkle Hi 13x10"

ICE Custom Shop Blue Sparkle Lo 13x10"

ICE Custom Shop Blue Sparkle 16x16"

ICE Custom Shop Blue Sparkle 18x16"

Paiste 2002 Red 19"

Paiste Signature Full 18"

Paiste 2002 Red 16"

Paiste 2002 Red 22"
Kick:
Snare:

14x5.5" Premier Keith Moon Signature

Toms:

13x10" ICE Custom Shop (tuned high)
13x10" ICE Custom Shop (tuned low)
16x16" ICE Custom Shop
18x16" ICE Custom Shop

Cymbals:

15" Zildjian K Hihat
16" Paiste 2002 Red Logo Crash
18" Paiste Sign Full Crash
19" Paiste 2002 Red Logo Crash
22" Paiste 2002 Red Logo Ride

Extras:

Rhythm Tech Tambourine (left-right hit)