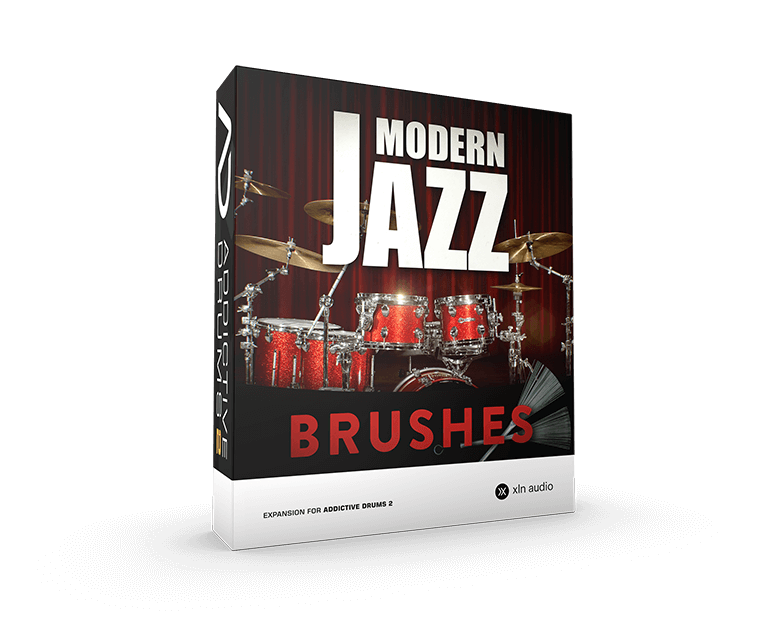 Modern Jazz Brushes
Classy Drums for Modern Jazz
Premier kit (played with brushes)
Realistic brushing with RealSweep
Production-ready presets
The studio
Soundtrade Studios
Stockholm
But the real difference with this ADpak is the addition of RealSweep technology, giving you the ability to create realistic sounding jazzy brush performances on the snare, with sweeps and circles. Accents can be seamlessly added without interrupting the sweep motion of the brushes, making for some seriously smooth sounding grooves. You dig?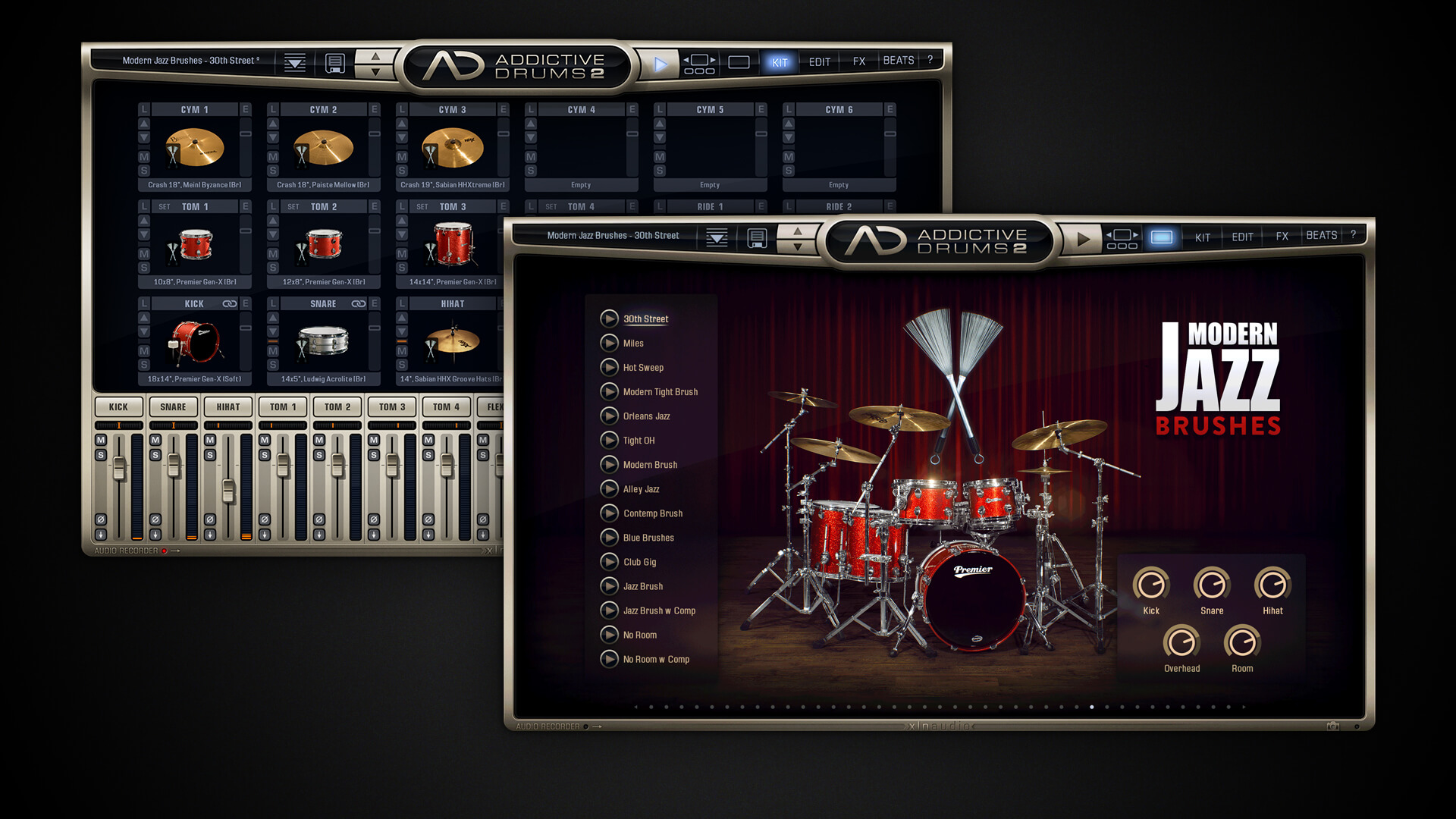 Custom Kit - Premier Gen-X drum kit
A kit for playing with brushes needs to ooze class and panache. This is not a time for tubthumping, this kind of playing demands finesse and so we've brought back a bit of class from days gone by with a discontinued Premier Gen-X kit, made in the UK with a revolutionary birch/maple hybrid shells, and tuned up for a modern jazz sound. Add a soft beater for the kick, a mint-condition Ludwig Acrolite snare, famous for its rich tone, and some of the finest brassware from Meinl, Paste and Sabian, and your ears are in for a luxurious treat.
Premier Gen-X (Soft) 18x14"

Ludwig Acrolite 14x5"

Sabian HHX Groove Hats 14"

Meinl Single Chrome

Premier Gen-X 10x8"

Premier Gen-X 12x8"

Premier Gen-X 14x14"

Premier Gen-X 16x16"

Sabian HHXtreme 19"

Paiste Mellow 18"

Meinl Byzance 18"

Meinl Byzance Medium Ride 21"
Kick:

18x14" Premier Gen-X (played with soft beater)

Snare:
Toms:

10x8" Premier Gen-X
12x8" Premier Gen-X
14x14" Premier Gen-X
16x16" Premier Gen-X

Cymbals:

14" Sabian HHX Groove Hats Hihat
18" Meinl Byzance Crash
18" Paiste Mellow Crash
19" Sabian HHXtreme Crash
21" Meinl Byzance Medium Ride

Extra:

Meinl Single Chrome Tambourine