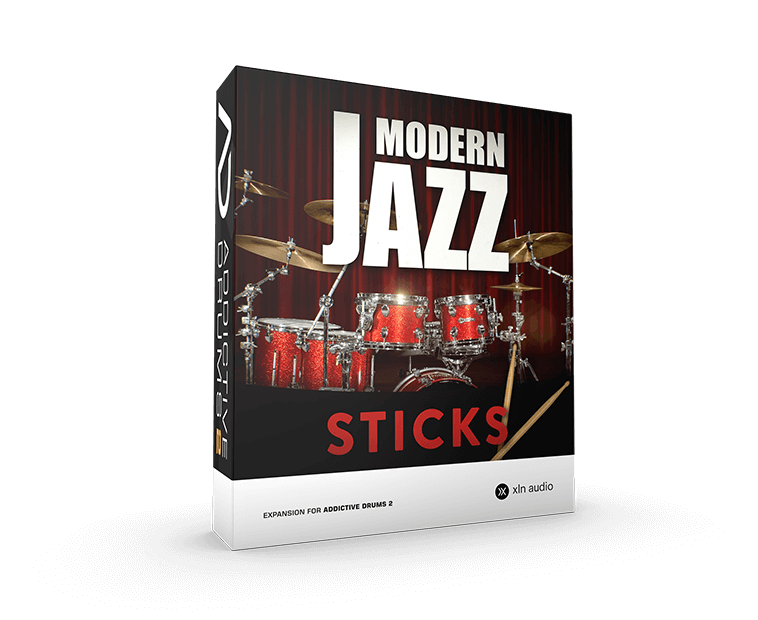 Modern Jazz Sticks
Classy Drums for Modern Jazz
Premier Gen-X drum kit
Tuned up Toms for a jazzy sound
Tuneable kit. Dialable room tone
The studio
Soundtrade Studios
Stockholm
1967 was a good year for Jazz. Miles Davis released Miles Smiles, Harry Connick Junior was born, and the oldest and largest studio still in operation in Stockholm, Soundtrade Studios, opened its doors to the musicians of the world. Half a century later, we took our jazz kit into their beautiful and enormous live room, to take advantage of the amazing acoustics and serious collection of vintage gear to get just the right sound for this ADpak. Everything was captured with great care and attention to detail, using Neumann, Telefunken, AKG and AEA microphones through Universal Audio preamps. Nice!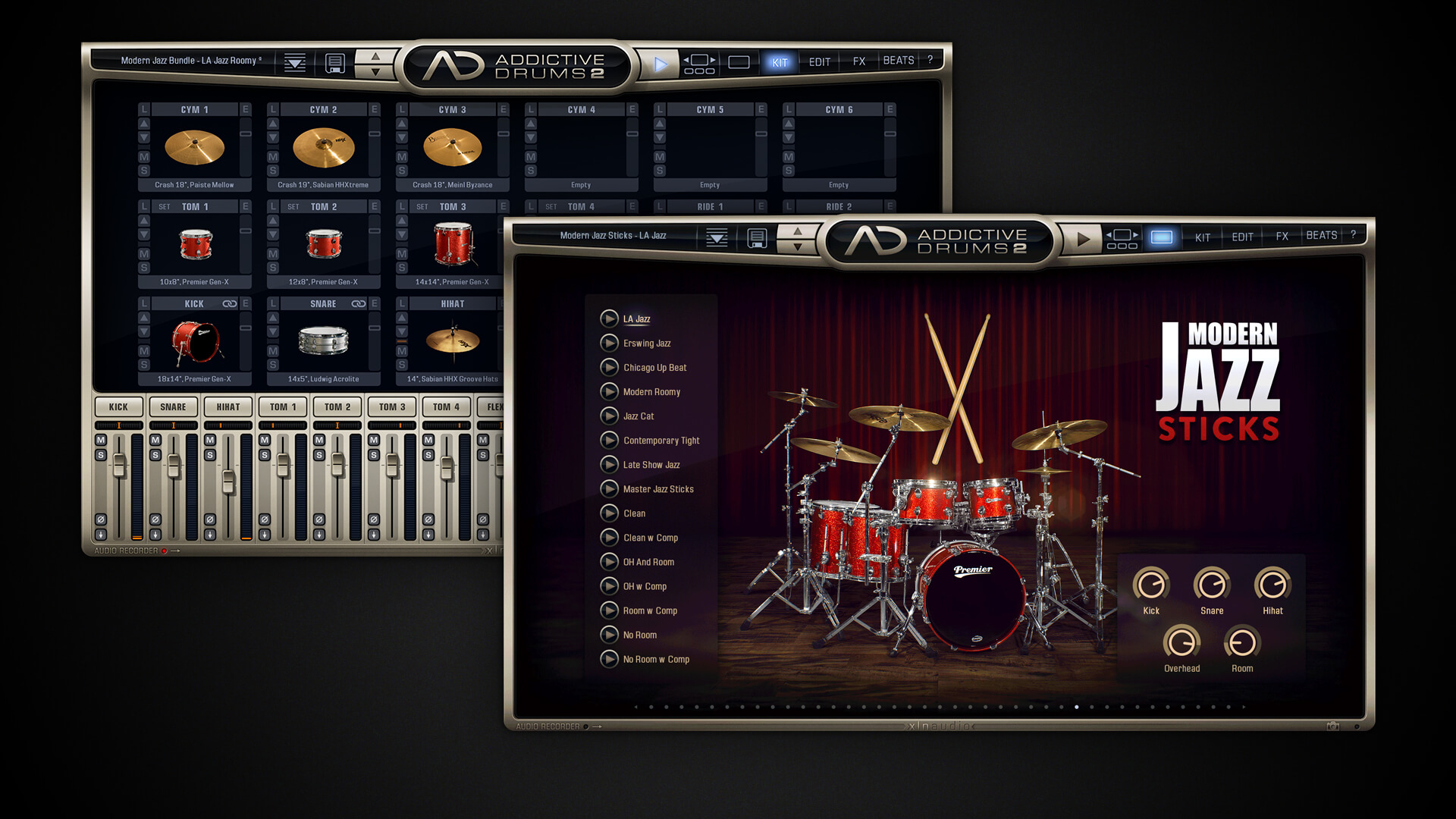 Custom Kit - Premier Gen-X drum kit
Jazz requires a certain kind of sound from the drums that simply can't be bashed out on one of our monster rock or pop kits. We needed something altogether more refined for the ADpak. Start with a Premier Gen-X kit, made in the UK with revolutionary birch/maple hybrid shells, tuned up to sound tight and crispy. Add a wood beater for the kick, a mint-condition Ludwig Acrolite snare, famous for its rich tone, and some of the finest brassware from Meinl, Paste and Sabian, and you're cooking on gas.
Premier Gen-X 18x14"

Ludwig Acrolite 14x5"

Sabian HHX Groove Hats 14"

Meinl Small Black

Premier Gen-X 10x8"

Premier Gen-X 12x8"

Premier Gen-X 14x14"

Premier Gen-X 16x16"

Meinl Byzance 18"

Paiste Mellow 18"

Sabian HHXtreme 19"

Meinl Byzance Medium Ride 21"
Kick:

18x14" Premier Gen-X (played with wood beater)

Snare:
Toms:

10x8" Premier Gen-X
12x8" Premier Gen-X
14x14" Premier Gen-X
16x16" Premier Gen-X

Cymbals:

14" Sabian HHX Groove Hats Hihat
18" Meinl Byzance Crash
18" Paiste Mellow Crash
19" Sabian HHXtreme Crash
21" Meinl Byzance Medium Ride

Extra:

Meinl Small Black Cowbell