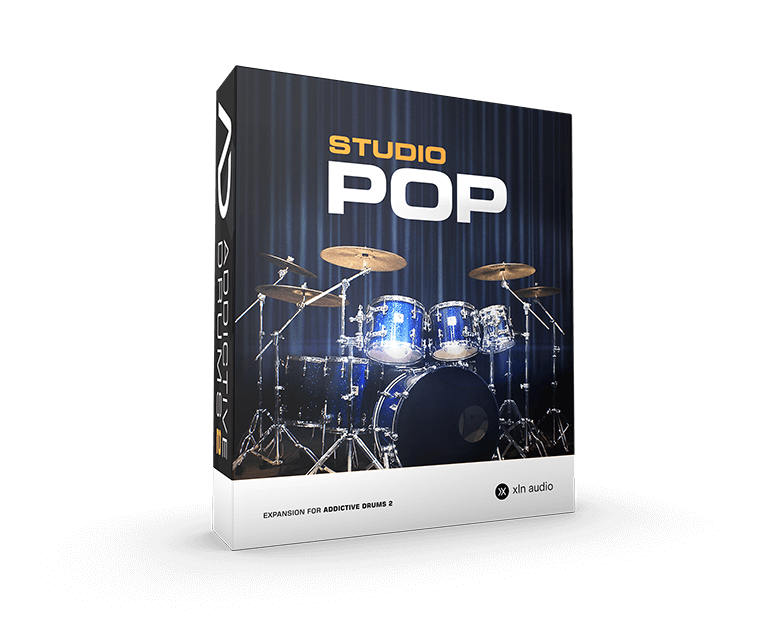 Studio Pop
Instant Pop Rock Drums
Beautifully recorded drums that sit comfortably in any mix
Keep the beat in key with 5 tuneable toms
Production ready presets, ultimate customizability
The studio
Decibel Studios
Stockholm
We wanted to make sure that with just a few clicks, our users could add world class drums to their productions, and have full control over them, almost as if they'd been at the recording session themselves. To begin with, we carefully hand selected each kit, piece by piece, to get just the right sound. Then we found just the right space to record each kit. A studio with the right mix of acoustics, gear, drummer and engineers to coax the best out of it, make it sing, and capture its essence.
Every kit was meticulously recorded with a variety of strokes sampled for each piece. Snares were recorded from above, and below. Kicks from the front, and from the rear near the beater. The sound coming back from the live room was recorded separately on stereo mics. All these signals are combined in the software to give you amazingly real live-sounding drums. If you want to hear these drums at their very best, the ADpak comes with a host of presets configured for specific drum sounds, or you can take full control and control every aspect of the individual drums. Dial up the room noise for some stadium rock epicness. Tune the toms to vibe with your keys. Turn up the overheads, add distortion, or reverb, change the attack...the possibilities are literally endless.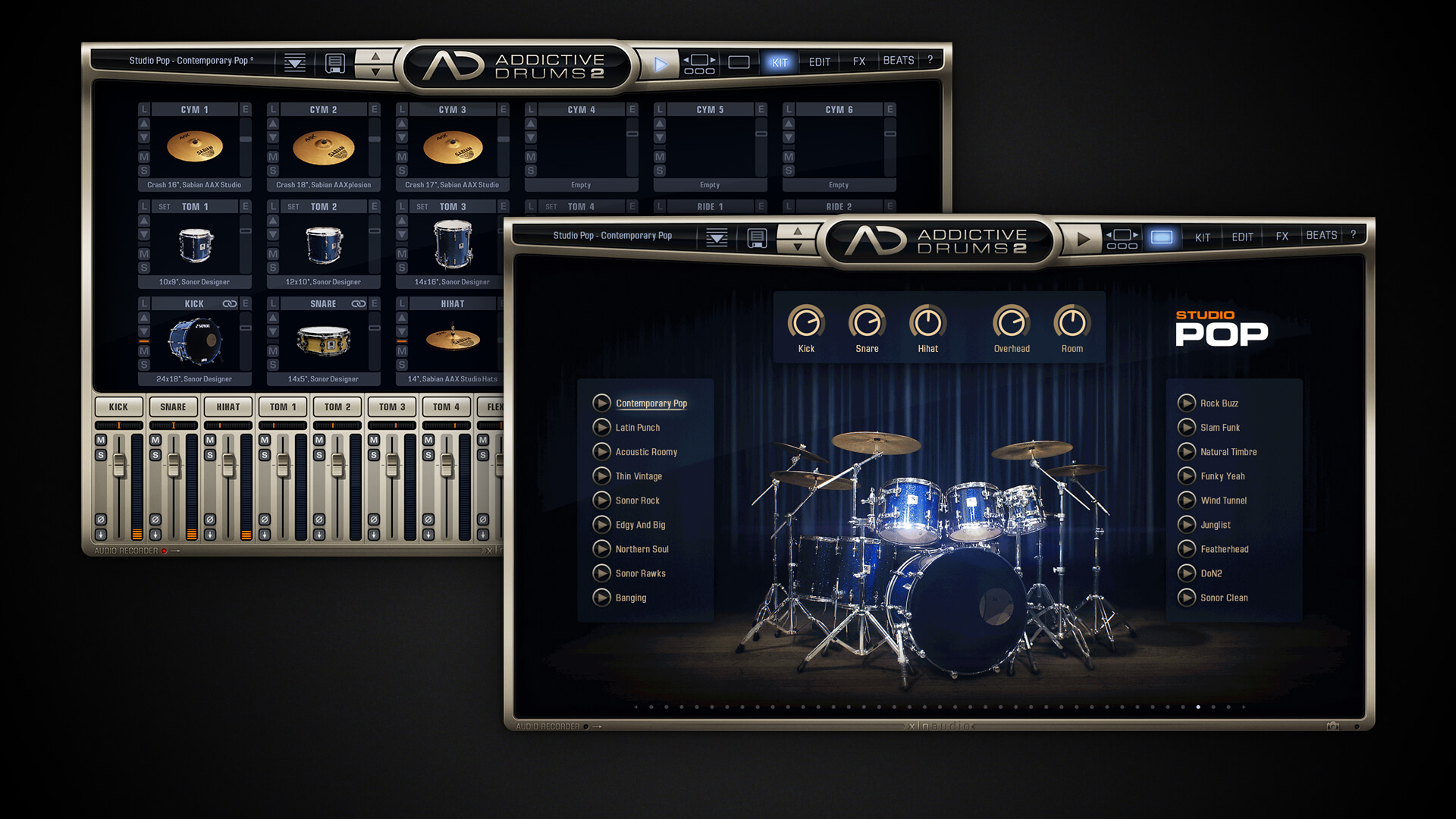 Custom Kit - Sonor Designer
For a modern sound, we've gone all counter intuitive and used the oldest drum company we could find. Sonor knows a thing or two about drum kits, after all they've been making them since 1875. By the mid 1990s they'd perfected their art in the form of the tight, customizable, punchy sounding Designer Series kit featuring kick, snare, and no less than five toms for when you really want to get your Phil Collins on. We teamed it up with 14" Sabian AAX Studio Hi Hats, two rides, three splashes, a crash, and a cowbell. It's like having a world-class drummer in your DAW, ready to bash out midi beats with pop perfection.
Sonor Designer 24x18"

Sonor Designer 14x5"

Sabian AAX Studio Hats 14"

Sonor Designer 10x9"

Sonor Designer 12x10"

Sonor Designer 13x11"

Sonor Designer 14x16"

Sonor Designer 16x16"

Sabian AAX Studio Crash 17"

Sabian AAX Studio Crash 16"

Sabian AAXplosion Crash 18"

Sabian AAX Splash 10"

Sabian HHX Groove Ride 21"

Sabian HHX Manhattan Jazz Ride 20"

Latin Percussion Rock
Kick:
Snare:
Toms:

10x9" Sonor Designer
12x10" Sonor Designer
13x11" Sonor Designer
14x16" Sonor Designer
16x16" Sonor Designer

Hihat:
Rides:

20" Sabian HHX Manhattan Jazz
21" Sabian HHX Groove

Crashes:

16" Sabian AAX Studio
17" Sabian AAX Studio
18" Sabian AAXplosion

Splash:
Extra: