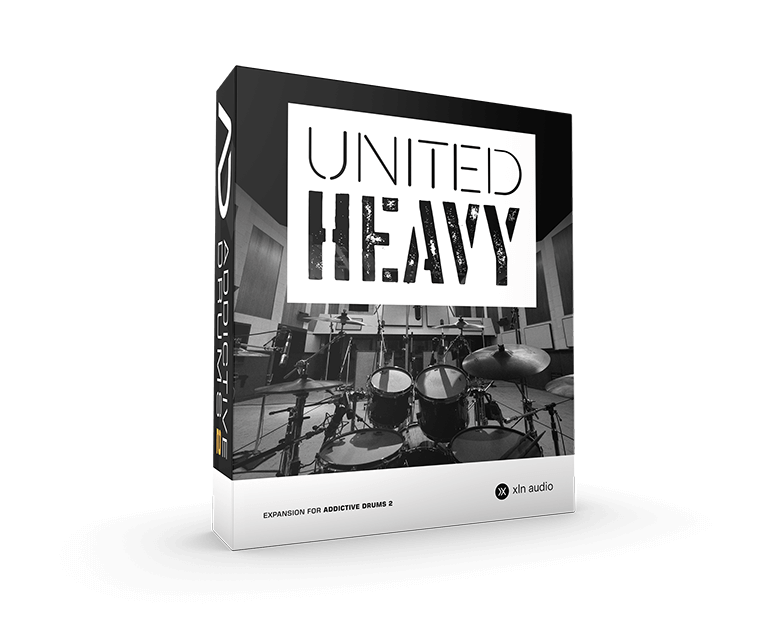 United Heavy
Hard-hitting drums for heavy music
Hard rocking drum sounds to cut through any wall of guitars
A uniquely tough-sounding snare drum made out of actual Zildjian cymbal alloy
All recorded in one of the most sought-after drum rooms in the world
The studio
United Recording, Studio B
Los Angeles
To pay this beautiful drum kit the respect it deserved, we took it to Los Angeles, California, to one of the most celebrated, and sought after recording rooms in the world. Studio B at United Recording (previously Ocean Way Recording), built by recording legend Bill Putnam in 1958 and changed very little acoustically since, has turned out hit after hit ever since. From Nancy Sinatra's "These Boots Were Made for Walking", to Radiohead's "Hail to the Thief" to Green Day's "American Idiot", whatever you put in this room sounds just right. When you put the Pork Pie kit in the hands of legendary drum technician Mike Fasano, pair it with a mouth watering selection of vintage mics, feed it all through a world class desk, and record what comes out is pure HEAVINESS!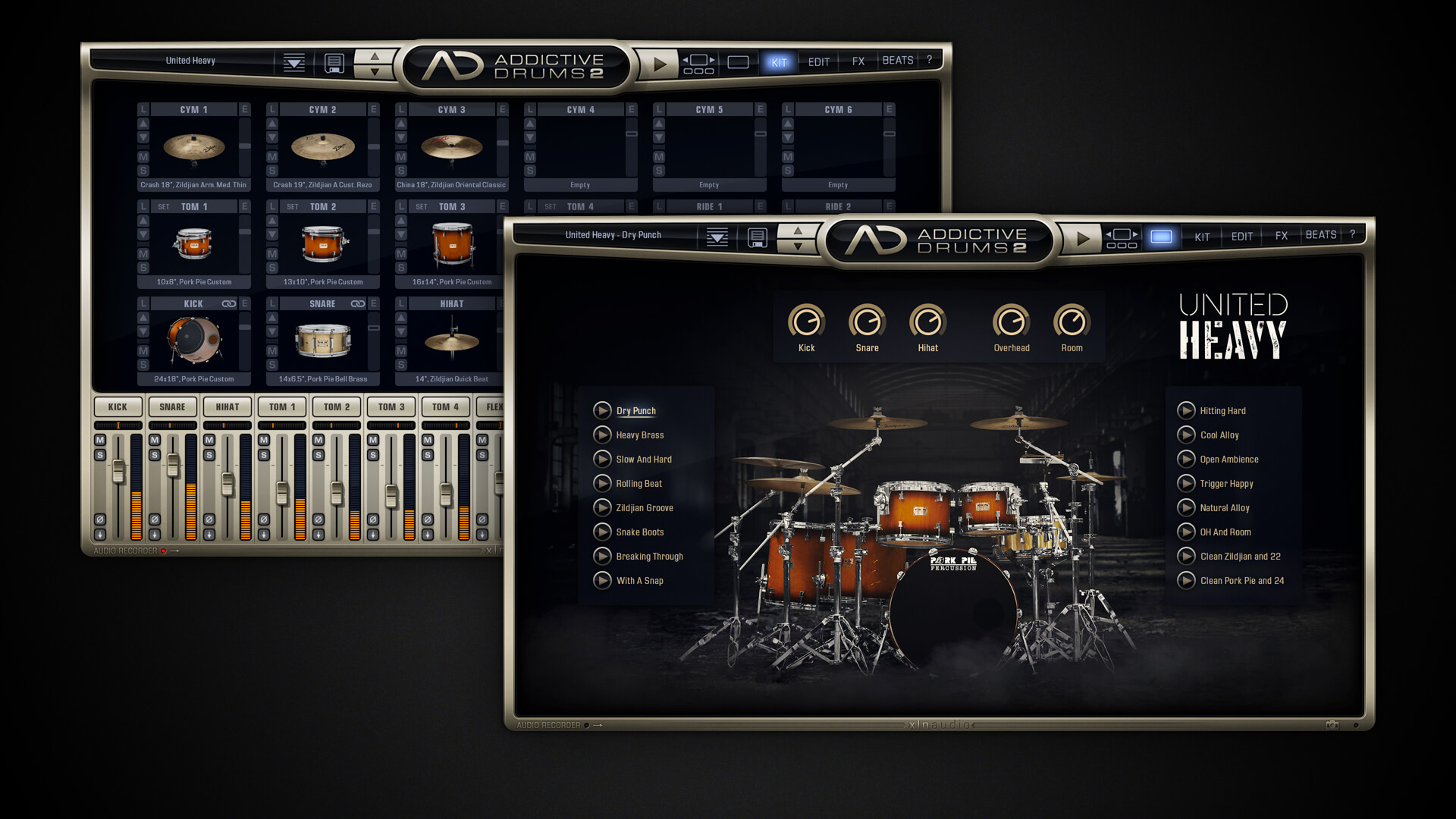 Handmade drum kit - Pork Pie USA Custom
In 1987 Bill Detamor thought he'd have a go at drum-making as a hobby...and a legendary sound was born. Over the last few decades, Pork Pie Percussion has grown into a proper business, but Bill's incredible attention to detail is still evident in every handmade drum, and this USA Custom Kit is no exception.
This kit has punching power to batter through any wall of guitars, no matter how hard they're rocking, with Zildjian cymbals to crash through the top layers. It even comes with a unique snare drum made out of Zildjian Cymbal alloy. It doesn't get much more ROCK than that, wait should that be Metal? Anyway, you get the idea. These drums sound tough!
Pork Pie Custom 22x18"

Pork Pie Custom 24x18"

Pork Pie Bell Brass 14x6.5"

Zildjian Alloy (Nickel & Copper) 14x5"

Zildjian Quick Beat 14"

Pork Pie Custom 10x8"

Pork Pie Custom 13x10"

Pork Pie Custom 16x14"

Pork Pie Custom 18x16"

Zildjian Armand Medium Thin 18"

Zildjian A Custom Rezo 19"

Zildjian Ping Ride 22"

Zildjian Oriental Classic China 18"

Crasher
Kicks:

22x18" Pork Pie USA Custom
24x18" Pork Pie USA Custom

Snares:

14x6.5" Pork Pie Bell Brass
14x5" Zildjian Alloy (N&C)

Toms:

10x8" Pork Pie USA Custom
13x10" Pork Pie USA Custom
16x14" Pork Pie USA Custom
18x16" Pork Pie USA Custom

Cymbals:

14" Zildjian Quick Beat Hihat
18" Zildjian Armand Medium Thin Crash
19" Zildjian A Custom Rezo Crash
18" Zildjian Oriental Classic China
22" Zildjian Ping Ride

Extra: