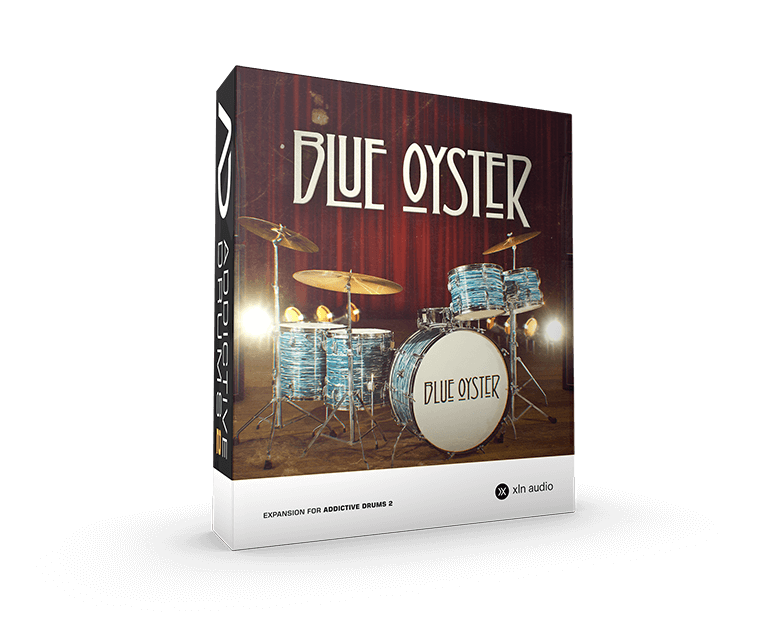 Blue Oyster
The Sound of Classic Rock
Authentic late '60s Ludwig Blue Oyster Kit made popular by Ringo Star
Two kick drums - a 22" and a monster 26" to bring the thunder
Large toms with coated heads for extra boom
The studio
Soundtrade Studios
Stockholm
Recorded clean and clear in the large room at Soundtrade Studios in Stockholm, famed for its sheer size and great acoustics, with a range of additional presets which can be set to get this kit sounding exactly how you like. Clean and tight and sitting neatly in the pocket, or tweaked out and distorted to leave your listeners dazed and confused. Room tone captured on Neumann and Gefell mics in the live room can be blended in separately, allowing your sound to go from crisp and clean, to a full on stadium ambiance Led Zep would be proud of.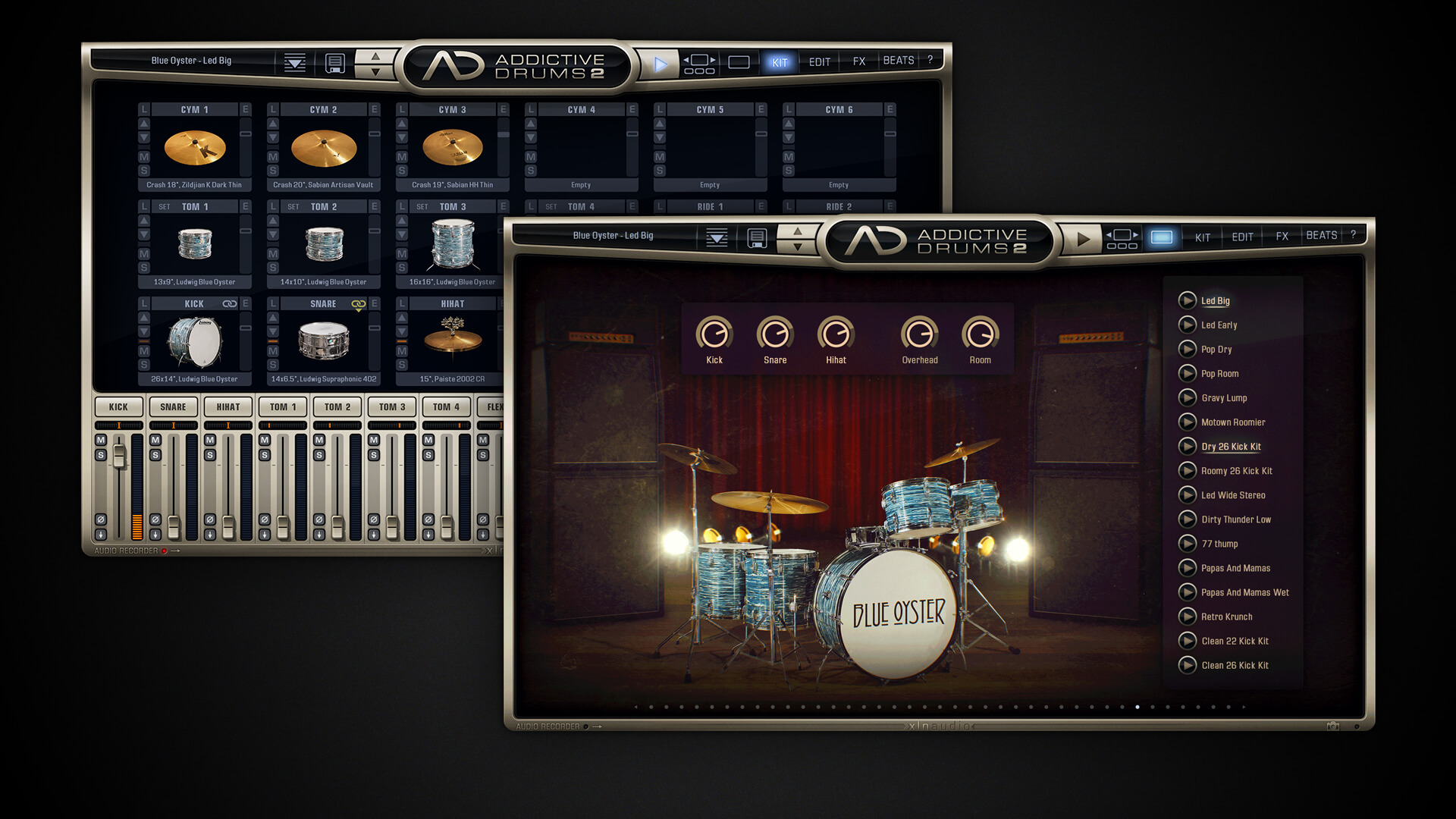 Vintage Kit - Ludwig Blue Oyster
Do you remember the first time you listened to Led Zeppelin? For most of us it's a special musical moment, and the sound was bashed firmly and indelibly into our memories by the thunderous, raucous, booming drums of John Bonham, kicking triplets and thumping tom-tom fills on a big Ludwig drum kit like a man possessed. This ADpak is based on that memory.
It comes complete with a combination of Paiste, Sabian and Zildjian cymbals, a tambourine and cowbell, a massive 26 inch kick drum (with a smaller 22x16 just in case), and 13, 14, 16, and 18" toms all coated and tuned up specially to give you the authentic sound of the late '60s. Load it up and release your inner Animal...Louder! Louder!!!!
Ludwig Blue Oyster Vintage 22x16"

Ludwig Blue Oyster Vintage 26x14"

Ludwig Supraphonic 402 14x6.5"

Paiste 2002 15"

Paiste 2002 15"

Meinl Single Brass

Meinl Large Black

Ludwig Vintage Blue Oyster 13x9"

Ludwig Vintage Blue Oyster 14x10"

Ludwig Vintage Blue Oyster 16x16"

Ludwig Vintage Blue Oyster 18x18"

Sabian Artisan Vault 20"

Sabian HH Thin 19"

Zildjian K Dark Thin Crash 18"

Paiste 2002 24"
Kick:

22x16" Ludwig Blue Oyster Vintage
26x14" Ludwig Blue Oyster Vintage

Snare:

14x6.5" Ludwig Supraphonic 402

Toms:

13" Ludwig Blue Oyster Vintage
14" Ludwig Blue Oyster Vintage
16" Ludwig Blue Oyster Vintage
18" Ludwig Blue Oyster Vintage

Cymbals:

15" Paiste 2002 Hihat
15" Paiste 2002 Hihat with Ching-Ring
18" Zildian K Dark Thin Crash
19" Sabian HH Thin Crash
20" Sabian Artisan Vault Crash
24" Paiste 2002 Ride

Extras:

Meinl Single Brass Tambourine
Meinl Large Black Cowbell