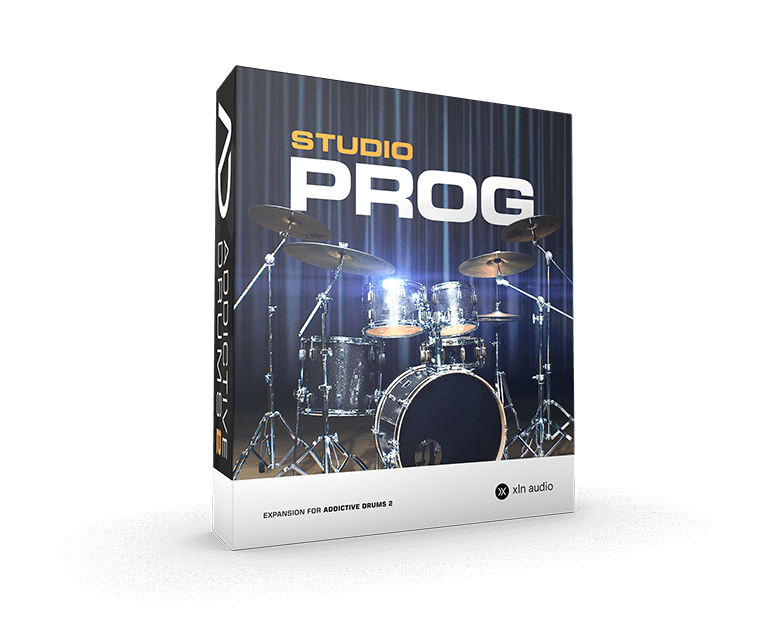 Studio Prog
Instant Progressive Rock Drums
DW Collector's series - The Rolls Royce of drum kits
Balanced detailed sound for intricate playing
Production ready presets, ultimate customizability
The studio
Decibel Studios
Stockholm
We wanted to make sure that with just a few clicks, our users could add world class drums to their productions, and have full control over them, almost as if they'd been at the recording session themselves. To begin with, we carefully hand selected each kit, piece by piece, to get just the right sound. Then we found just the right space to record each kit. A studio with the right mix of acoustics, gear, drummer and engineers to coax the best out of it, make it sing, and capture its essence.
Every kit was meticulously recorded with a variety of strokes sampled for each piece. Snares were recorded from above, and below. Kicks from the front, and from the rear near the beater. The sound coming back from the live room was recorded separately on stereo mics. All these signals are combined in the software to give you amazingly real live-sounding drums. If you want to hear these drums at their very best, the ADpak comes with a host of presets configured for specific drum sounds, or you can take full control and control every aspect of the individual drums. Dial up the room noise for some stadium rock epicness. Tune the toms to vibe with your keys. Turn up the overheads, add distortion, or reverb, change the attack...the possibilities are literally endless.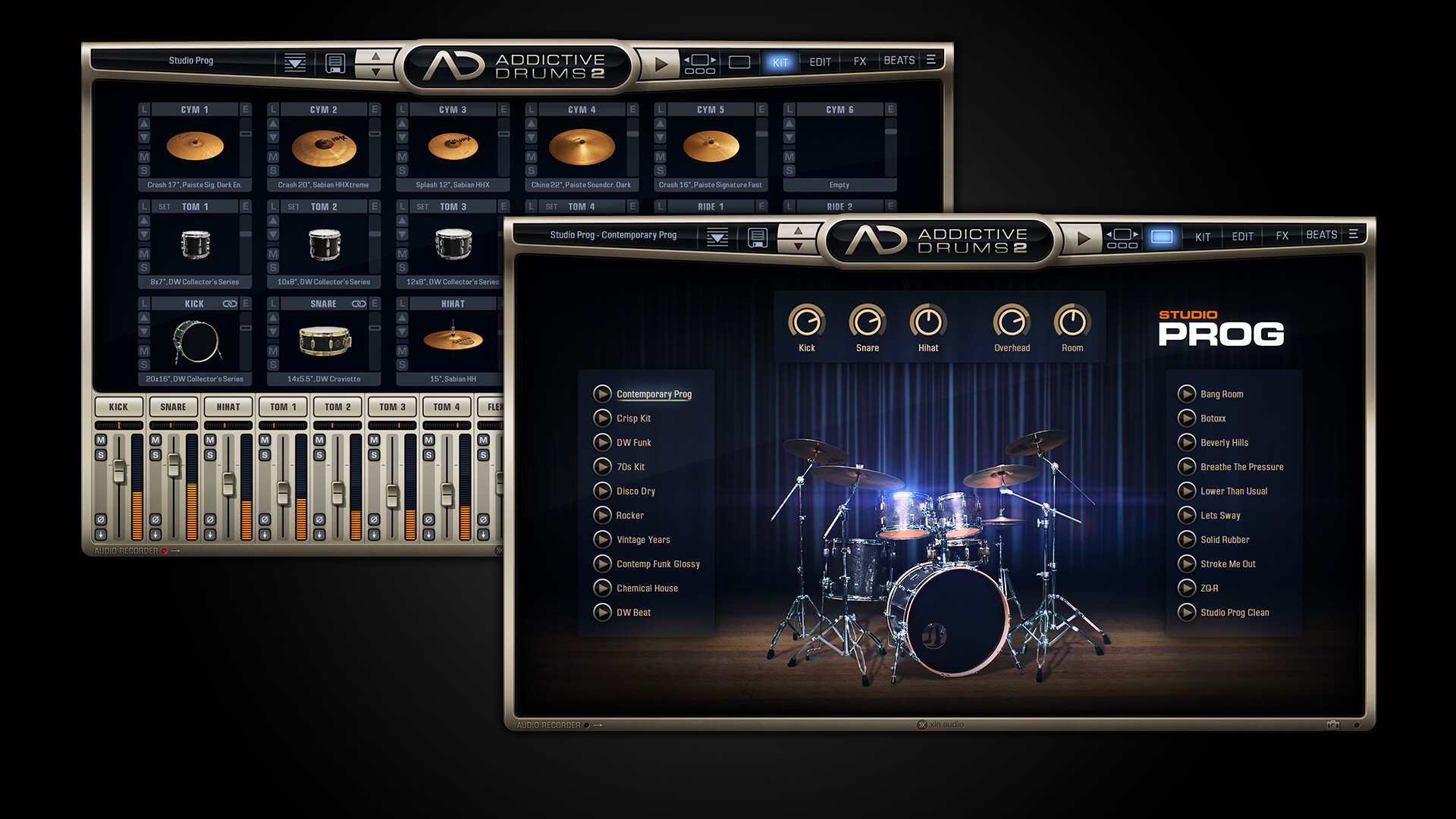 Custom Kit - DW Collector's Series
When you're working on progressive rock, or experimental music with complex rhythms, and intricate playing, you need a high end kit capable of capturing both subtle nuance and powerful punchiness. We went to the flagship line from DW, the Collector's Series. It's like the Rolls Royce of drum kits. The shells are cold pressed for extra stiffness and extra resonance, and intense attention is paid to every detail in the construction process. Each shell is tapped in the factory to test its natural frequency, which is then stamped on the inside, so it can be tuned up to the precise note it was born to sing.
A high-end sound that's raw but controlled, rich but gritty, everything in perfect balance. A kit that can deliver the goods, no matter how hard you push it.
Drum Workshop Collector's Series 20x16"

Drum Workshop Craviotto 14x5.5"

Sabian HH Hihat 15"

Latin Percussion Black Beauty

Drum Workshop Collector's Series 8x7"

Drum Workshop Collector's Series 10x8"

Drum Workshop Collector's Series 12x8"

Drum Workshop Collector's Series 14x11"

Drum Workshop Collector's Series 16x14"

Sabian HHX Splash 12"

Paiste Signature Dark Energy Crash 17"

Sabian HHXtreme Crash 20"

Paiste Signature Fast Crash 16"

Paiste Soundcreation Dark China 22"

Sabian AAX Stage Ride 21"

Drum Workshop Collector's Copper 14x5"
Kick:
Snares:

14x5.5" DW Craviotto
14x5" DW Collector's Copper

Toms:

8x7" DW Collector's
10x8" DW Collector's
12x8" DW Collector's
14x11" DW Collector's
16x14" DW Collector's

Hihat:
Ride:
China:

22" Paiste Soundcreation Dark

Crashes:

16" Paiste Signature Fast
17" Paiste Signature Dark Energy
20" Sabian HHXtreme

Splash:
Extra: