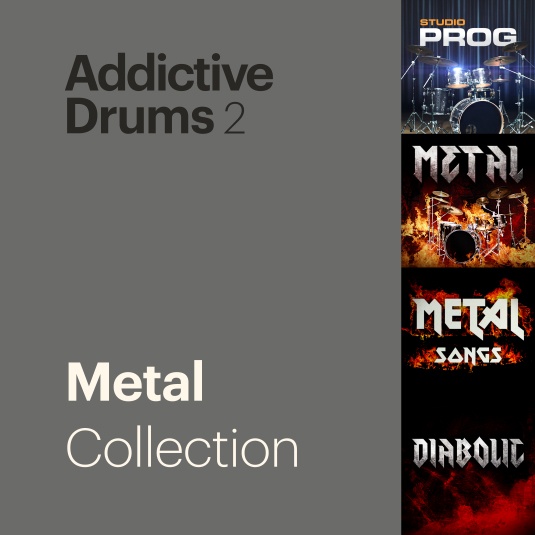 Metal Collection
Unleash the sound and fury!
Included products
Includes Addictive Drums 2 Engine
Raw power meets extreme technicality
Do you like metal? Then this Collection is for you. For starters, you get the raw energy of the hard-as-nails Metal ADpak, recorded by metal legend Ross Robinson (the man we have to thank for both Korn and Slipknot) in his stone-lined drum room "The Grotto". Then you can add the controlled power of Studio Prog. All the power, with all the technicality, tightness, and detail. It's like having a monster truck and a Formula 1 car to add to your garage.
The Metal Collection comes with two MIDIpaks; the fast, dark, sinister grooves of Metal Songs rammed full of powerful fills and variations, and Diabolic which comes with over 300 beastly beats from the talented sticks of Daniel Erlandsson (Arch Enemy, In Flames, Eucharist). Dust off the battle jacket and fire up the DAW!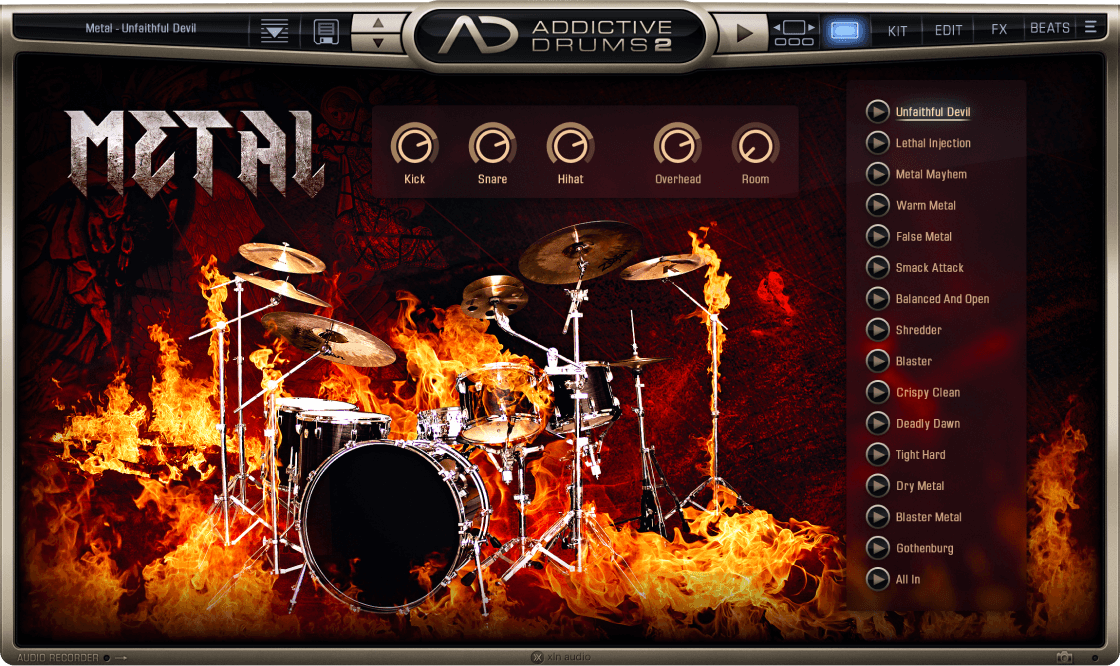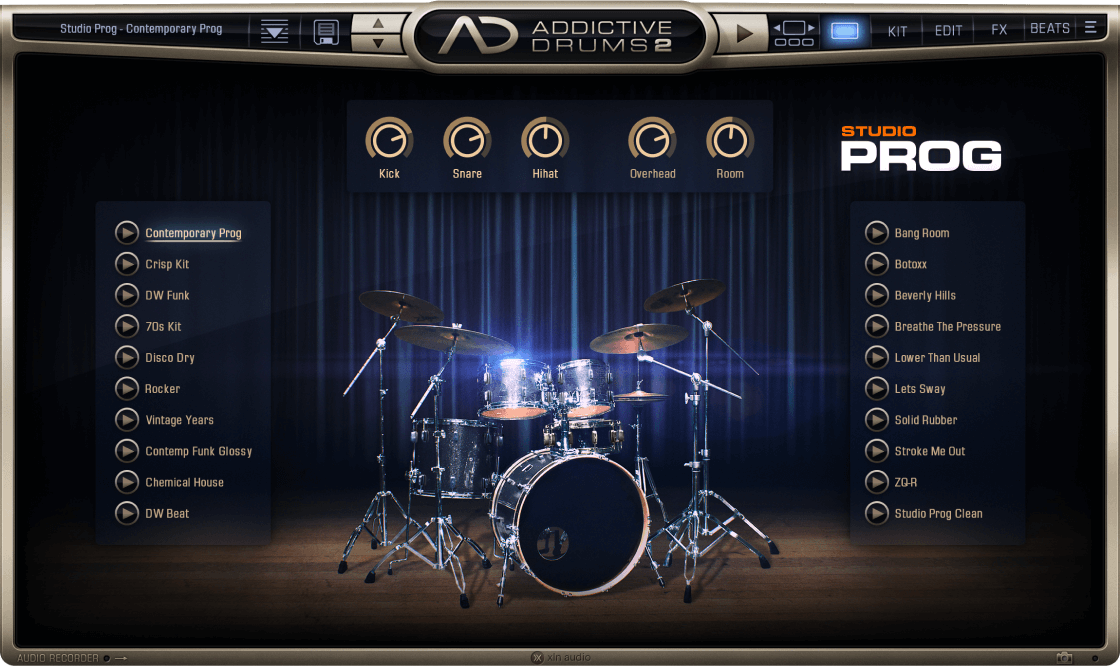 Addictive Drums 2 included
Addictive Drums 2 is a software drum production studio with everything you need to make your drums come alive. Easy to use yet powerful. Its fast workflow lets you find the drum sound and rhythm your track needs.
Find out more about Addictive Drums 2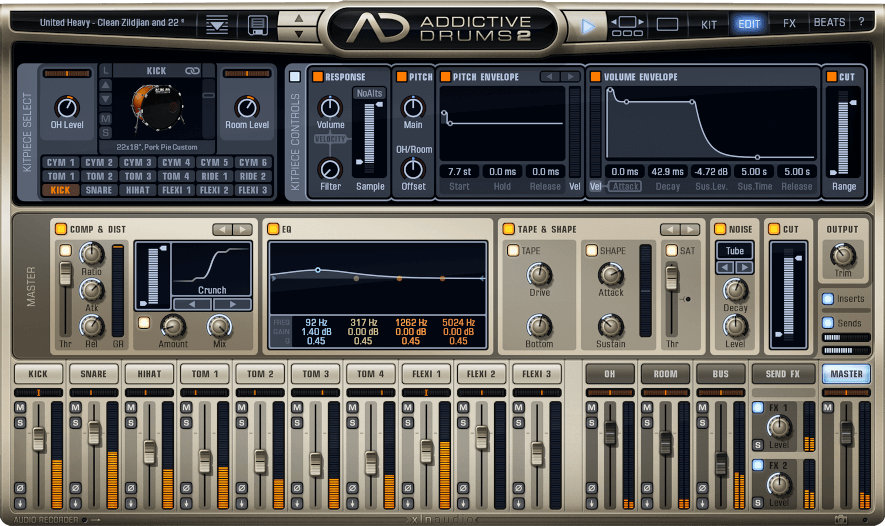 Windows
Windows 7, 8, 10, 11 (64-bit)
Internet connection (during installation)
Formats
VST, AU, AAX (64-bit)
Standalone Application (Windows and macOS)
Hosts
This product should run on any host supporting 64-bit VST, AU, or AAX plugins. XLN Audio actively tests on the host applications listed below:
Ableton Live 10 or later
Apple Logic Pro 10
Avid Pro Tools 11 or later (Pro Tools First is not supported)
Cakewalk by Bandlab
FL Studio 20 or later
Propellerhead Reason 9.5 or later (In Addictive Drums 2, the Bus channel cannot be sent to a separate out track.)
Reaper 5 or later
Steinberg Cubase 8 or later