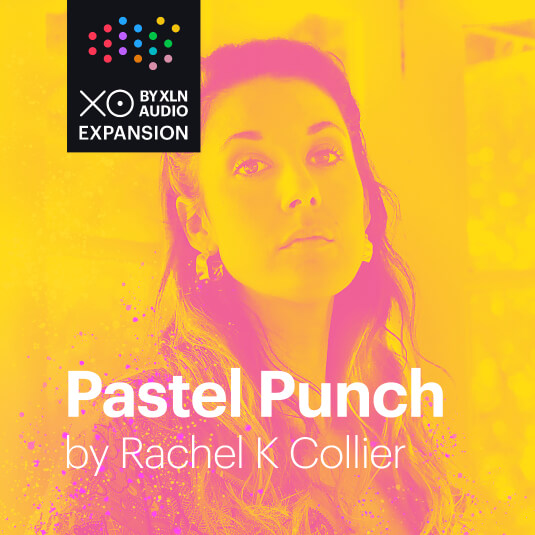 XOpak
Pastel Punch
Punchy starter beats for poppy club tracks.
Beefy beats and drum samples
Electronic, organic & gritty
39 presets & 155 one-shot samples
What does an XOpak do?
XOpaks are editable beat & sample
expansions for XO
.
They contain curated beats & samples that you build your sound upon by using XO and your samples & grooves.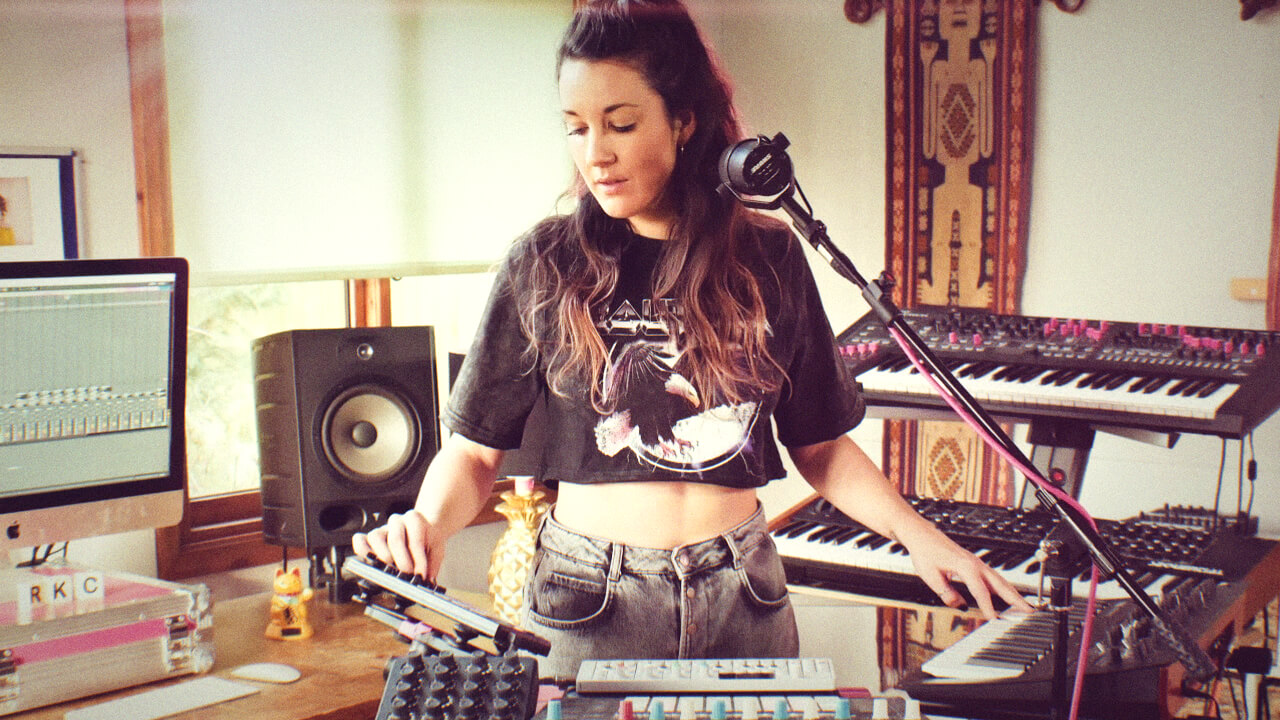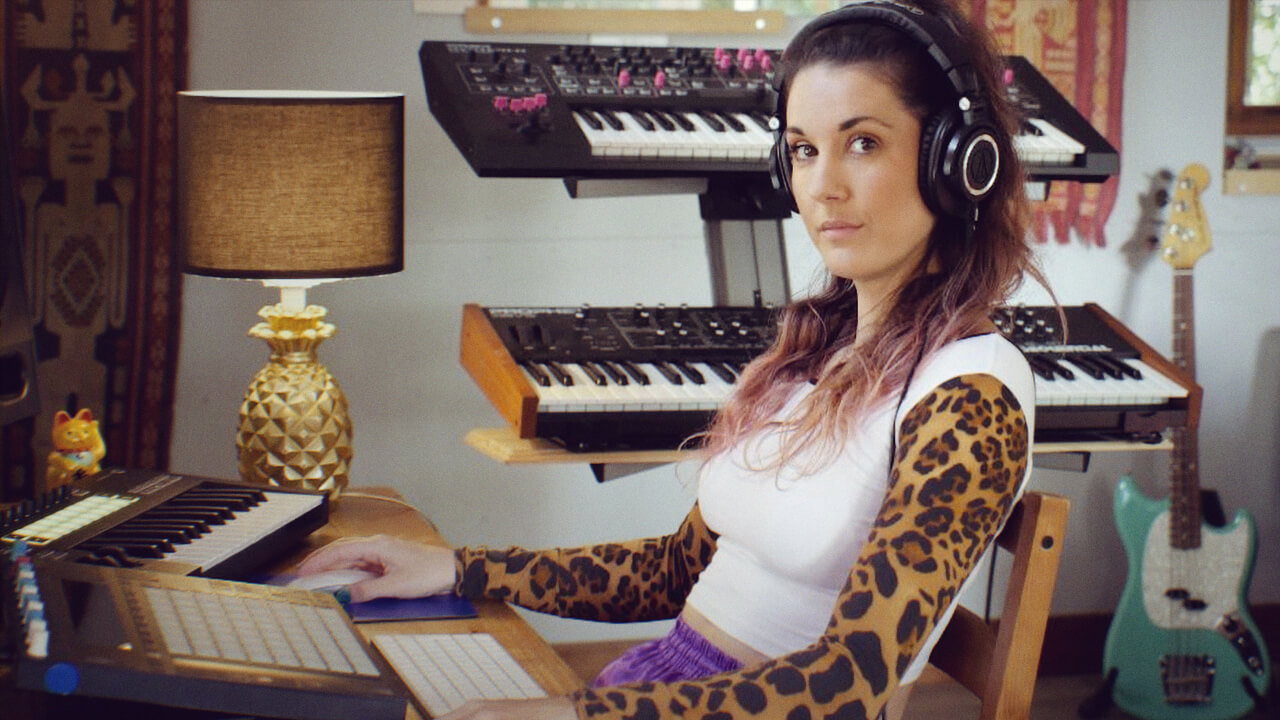 With these punching drum beats that positively ooze freshness, you get Rachel K Collier's full signature sound built up from house-based electronic grooves driven by beefy kicks and snares, punctuated with idiosyncratic one-shots and organic distorted percussion.
If you've ever seen her perform, you'll already have a good idea of the sort of sonic goodies you'll be getting in this XOpak. Rachel K Collier's live performances are more like mini studio masterclasses than simple songs. Each part is sung, sampled, or played, building up layer upon layer until the individual pieces seem to find their final form almost by magic as a perfectly balanced club banger is born.
These infectious, perfectly balanced grooves come fully formed with vocal samples and delicately constructed percussion and drum tracks. Great to use as a starting point in your productions, and thanks to XO's inbuilt sequencer and the infinite hot-swapping capabilities of the software, each one is ultimately customizable. Wonky Woo sounds pretty heavy right out the box, but those toms can just as quickly become synth stabs, or why not swap them out for kettle drums, and you're ready to set the dance floor alight! With XO, the possibilities are literally endless.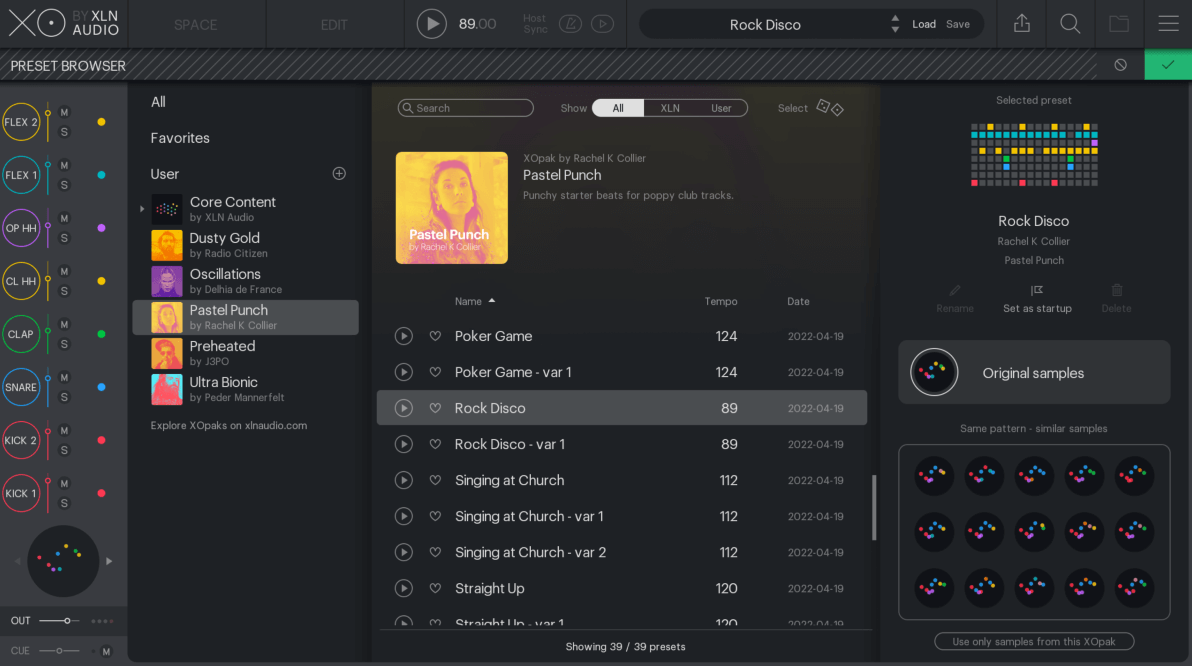 Artist bio
Rachel K Collier
Straight outta Swansea UK, self-styled "one woman production machine" Rachel K Collier has taken dancefloors and YouTube by storm with her do-it-yourself approach to EDM. With silky smooth vocals and well-honed looping and sampling technique, she makes the creation of live looped multi-instrumental club bangers look almost completely effortless.
Rachel's not just a super talented producer. She's also a great teacher, sharing Ableton and production tips and tricks with tens of thousands of followers on YouTube, and now sharing this XOpak of goodness with you.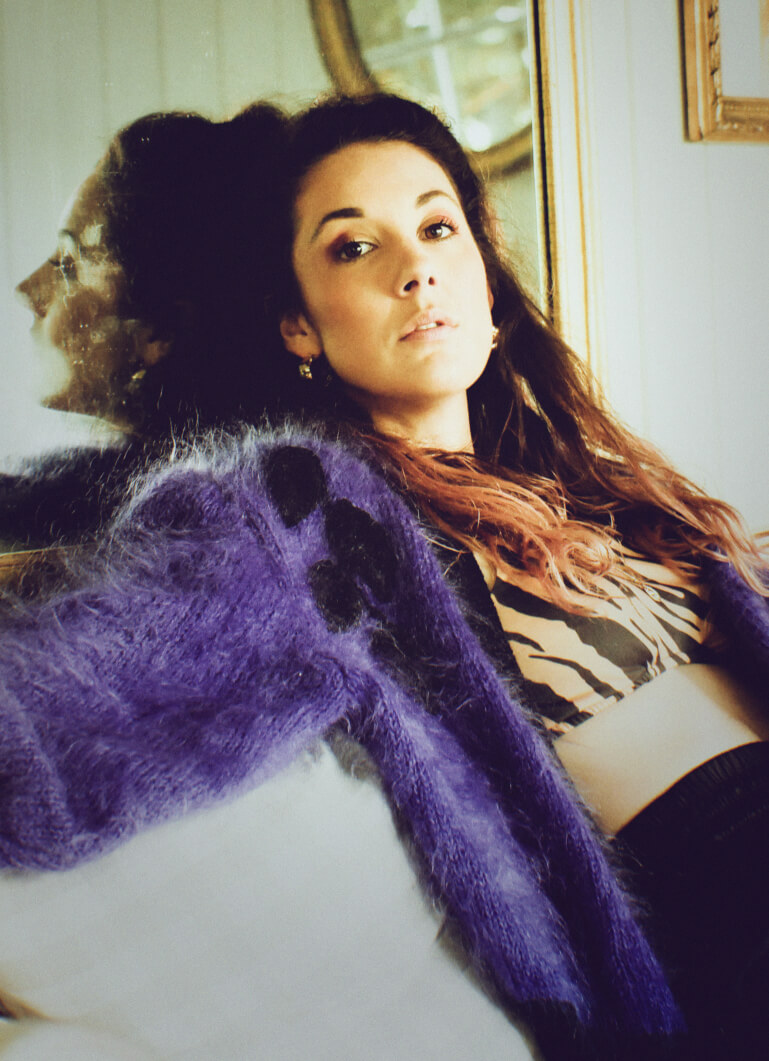 This expansion requires XO
XO is a beat-making plugin that makes sample browsing a creative part of the production process. The plugin allows you to organize and seamlessly explore your drum samples in a new and exciting way.
Find out more about XO