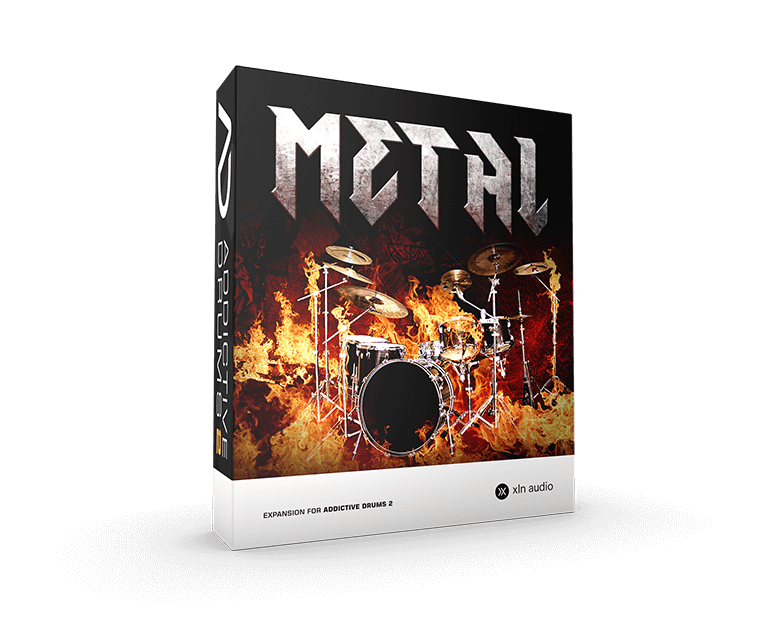 Metal
Hard-as-nails. Produced by Ross Robinson.
18 piece kit hand-picked by Metal legend Ross Robinson
Recorded in the Grotto, Ross Robinson's STONE walled drum room
Xtra slot "Trig" samples to double up kicks and snares
The studio
Ross Robinson Studios
Los Angeles
When you think of a metal studio you might not think of sunny Venice Beach California but that's where Ross Robinson creates his raw in-to-the-bone sound. Known as The Godfather of Nu Metal, Robinson is world renowned for his production skills, having presided over seminal albums for bands like Sepultura and Limp Bizkit as well as discovering bands like Korn, Slipknot, and Limp Bizkit. His place in the pantheon of metal is unquestioned.
As a producer, Ross always pushes a band (sometimes physically) all the way to their limits to get to the core of the realest and rawest performances. He often records the whole band gathered tight around the drums, feeling their energy as the heartbeat of the song, and to make sure everyone feels the raw power of the drummer, he built "The Grotto", a small room whose walls and floor are covered in actual ROCK! The punch and rawness Ross gets out of this man made drum cave is elemental magic.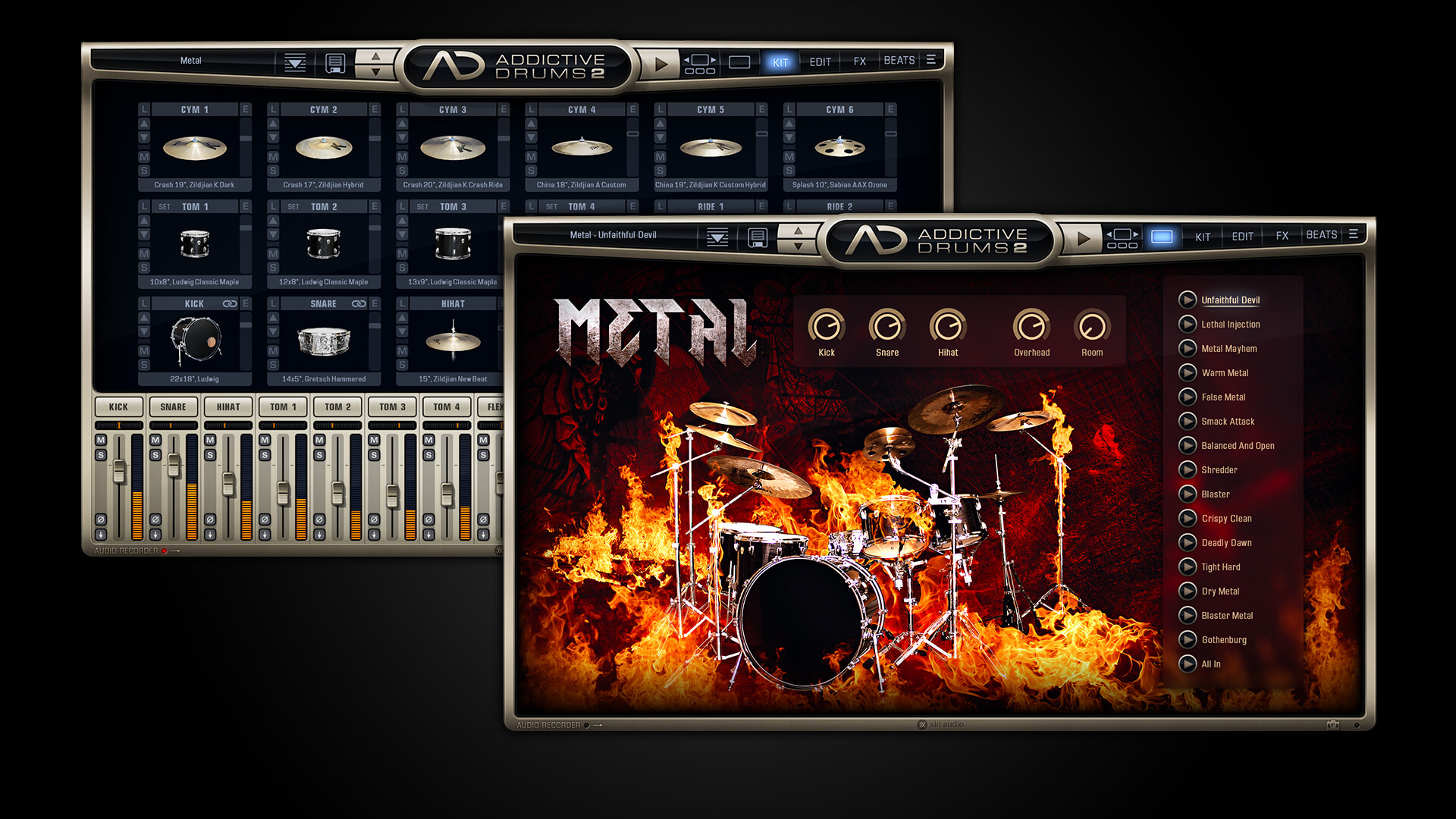 Custom Kit - Ludwig Classic Maple
This 18 piece kit delivers the goods in any style of Metal. It comprises thunderous maple toms, and a heavy kick from Ludwig, vicious Zildjian cymbals and a sharp balanced snare from Gretsch, made of HAMMERED METAL, just in case you needed convincing! Seeing as this ADpak is designed to allow you to go all in, we've added a special feature that's a must for the modern Metal producer; "Trig" samples (recorded with extra attack and shorter decay) for putting in the Xtra slot and beefing out the kick and snare.
Oh, and it was all hand-picked and tuned by metal legend Ross Robinson for the recording sessions. No biggie!
Ludwig 22x18"

Gretsch Hammered 14x5"

Zildjian New Beat 15"

XLN Audio Trig Kicks & Snares

Ludwig Classic Maple 10x8"

Ludwig Classic Maple 12x8"

Ludwig Classic Maple 13x9"

Ludwig Classic Maple 16x16"

Ludwig Classic Maple 18x16"

Zildjian Hybrid 17"

Zildjian A Custom Rezo 20"

Zildjian K Crash Ride 20"

Zildjian K Dark 19"

Zildjian K Custom Hybrid 9"

Sabian AAX Ozone 10"

Zildjian K Custom Hybrid 19"

Zildjian A Custom 18"

Zildjian A Medium 24"
Kick:

22x18" Ludwig Classic Maple

Snare:

14x5" Gretsch Hammered Chrome over Brass

Toms:

10x8" Ludwig Classic Maple
12x8" Ludwig Classic Maple
13x9" Ludwig Classic Maple
16x16" Ludwig Classic Maple
18x16" Ludwig Classic Maple

Hihat:
Special:
Cymbals:

9" Zildjian K Custom Hybrid Splash
10" Sabian AAX Ozone Splash
17" Zildjian Hybrid Crash
18" Zildjian A Custom China
19" Zildjian K Custom Hybrid China
19" Zildjian K Dark Crash
20" Zildjian A Custom Rezo Crash
20" Zildjian K Crash Ride
24" Zildjian A Custom Medium Ride